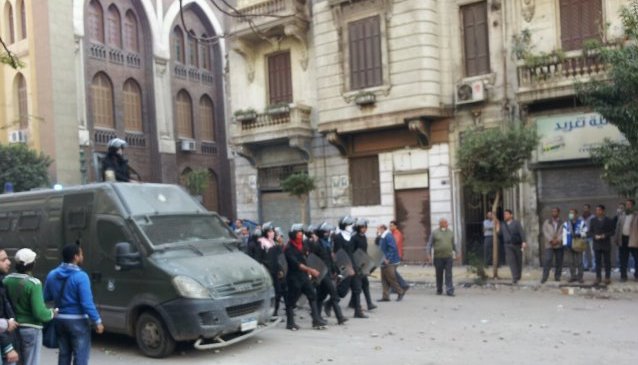 Egyptian authorities on Nov. 20 arrested Gasser Abdel Razek, the executive director of the Egyptian Initiative for Personal Rights (EIPR). EIPR is one of the country's leading human rights organizations, with a stated goal to "strengthen and protect basic rights and freedoms in Egypt, through research, advocacy and supporting litigation in the fields of civil liberties, economic and social rights, and criminal justice." EIPR claims that authorities took Razek to an undisclosed location from his home in Cairo's Maadi district. Mazek's arrest closely followed the arrests of several other leaders of the EIPR.
On Nov. 15, police arrested Muhammad Bashir, administrative director of the organization. Authorities questioned Bashir before the Supreme State Security Prosecution, which charged him with "joining a terrorist group" and "financing terrorism." On Nov. 18, authorities arrested Karim Ennarah, EIPR's criminal justice unit director, who was charged with joining a terrorist group and spreading false news and information.
EIPR recently met with several ambassadors and diplomats to discuss ways to improve human rights conditions in Egypt. The UN High Commissioner for Human Rights has expressed concern over the arrests and called for Egyptian authorities to release the members of the EIPR that are currently being held.
From Jurist, Nov. 21. Used with permission.
Note: EIPR has been a frontline voice in Egypt against torture and persecution of dissidents.
Photo: WikiMedia via Jurist