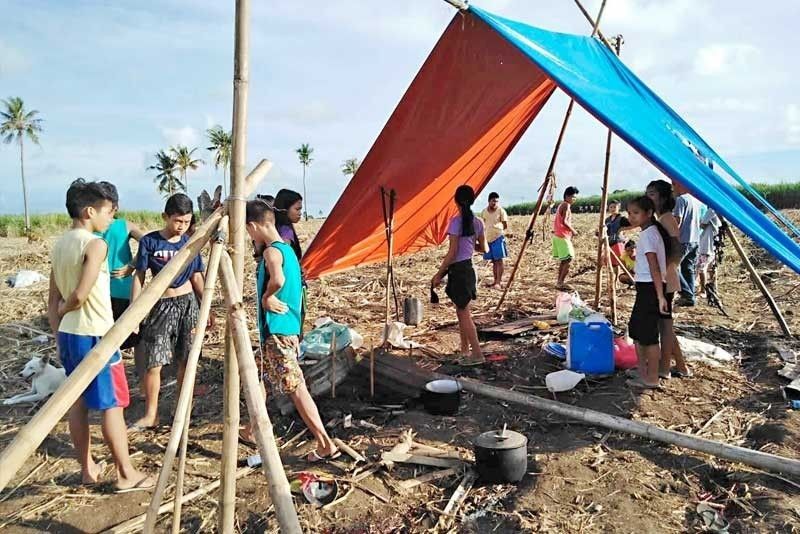 Nine sugar-cane workers were killed as a group of some 40 gunmen fired on their encampment on lands they were occupying in Negros Occidental province of the central Philippines Oct. 20. Among the fatalities were three women and two minors. The slain were members of the National Federation of Sugar Workers who were occupying part of the sprawling Hacienda Nene near Barangay Bulanon village, outside Sagay City. The occupation was legally permitted under an agrarian reform program established in the 1980s that allows landless rural workers to cultivate fallow lands on large plantations while title transfer is pending. The massacre was reported by survivors who managed to scatter and hide. Some of the bodies were burned by the attackers. "They were strafed by unknown perpetrators while already resting in their respective tents," said Cristina Palabay, head of the rights group Karapatan. Calling the attack "brutal and brazen," she said: "We call on the Commission on Human Rights to conduct an independent and thorough investigation on the massacre. We are one with the kin of the victims in the Sagay massacre in their call for justice."
Such land occupations are permitted under the Comprehensive Agrarian Reform Law (CARL) signed by President Corazon Aquino in 1988, with the aim of redistributing roughly 8 million hectares (nearly 20 million acres), to help relieve rural poverty. The program has been twice extended, and as of last year 5 million hectares had been distributed, according to government figures. Peasant advocates have recently been fighting an initiative by conservative lawmakers to have the CARL repealed. It is bitterly opposed by large landowners, despite its provisions to have them compensated for redistributed lands. Vast agricultural tracts remain under the control of big family businesses and corporations. Recent years have seen a systematic wave of paramilitary terror against peasant advocates.
When President Rodrigo Duterte came to power two years ago, he appointed the leftist leader and longtime peasant advocate Rafael Mariano to lead the Department of Agrarian Reform. However, Mariano failed to win approval by Congress and was later replaced.
Now the Agrarian Reform Department is echoing the claims of police that leftist guerillas may have been behind the Sagay massacre. Undersecretary David Erro sited nameless sources saying that a group called the Revolutionary Proletarian Army, a breakaway faction of the New People's Army, was responsible for the attack. (NYT, Philippine Star, Rappler, ABS-CBN, Oct. 21; Bulatlat, June 8)
Photo: PhilStar