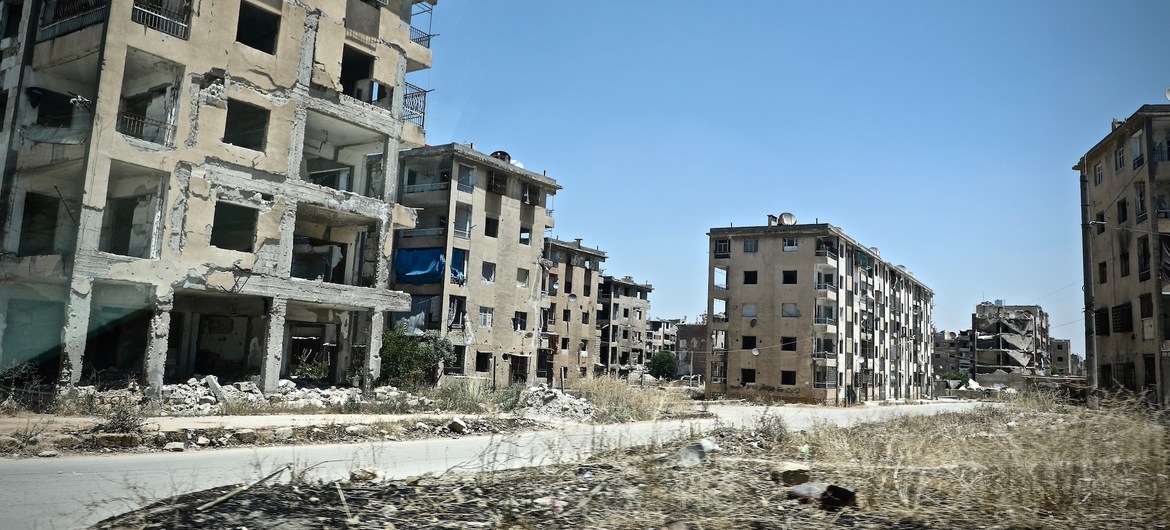 The United Nations' top disarmament official on Feb. 3 stressed the urgent need to identify those who have used chemical weapons in Syria, and hold them accountable for their deeds. "Without such an action, we are allowing the use of chemical weapons to take place with impunity," Izumi Nakamitsu, UN High Representative for Disarmament Affairs, told the Security Council in a virtual briefing. "It is imperative that this Council shows leadership in demonstrating that impunity in the use of these weapons will not be tolerated," she added. Nakamitsu was briefing Council members on implementation of Resolution 2118, in which unanimous agreement was reached in 2013 to condemn "in the strongest terms" any use of chemical weapons in Syria. The Resolution also expressed "strong conviction" that those responsible for use of chemical weapons in Syria must be held accountable.
In a Jan. 26 report, the Organization for the Prohibition of Chemical Weapons (OPCW) summarized 19 "outstanding issues" that remain, six-and-a-half years after the Bashar Assad regime claimed that it had handed over all chemical agents and destroyed all facilities. The OPCW expressed concern that at least one chemical weapons production facility (CWPF) in the country remains operational:
One of the 19 outstanding issues pertains to a CWP declared by the Syrian National Authority as never having been used for the production of chemical weapons. The review of all the information and other materials gathered…since 2014, including samples, indicates that production and/or weaponisation of chemical warfare nerve agents took place at this CWPF. Acting under the Chemical Weapons Convention, the OPCW asked the regime "to declare the exact types and quantities of chemical agents produced and/or weaponised at the site in question." However, it had "not yet received a reply to this request."
Noting continued chemical attacks in Syria in spite of numerous UN resolutions intended to put an end to them, Norway's Ambassador Mona Juul stated, "No one has been held accountable for these atrocious acts. This is unacceptable."
Juul expressed "full confidence in the OPCW and its Technical Secretariat." Without explicitly naming Russia and the Assad regime, she referenced the internet conspiracy theories aimed at undermining the ongoing investigations: "Norway firmly rejects attempts to discredit or bring into disrepute the OPCW… Such attempts against the international community's efforts in securing accountability and preventing use of chemical weapons are deeply concerning." (UN News, EA Worldview)
Resolution 2118, the first resolution on chemical weapons in Syria, emerged from the Russian-brokered deal to avoid air-strikes after the Ghouta chemical attack of August 2013.
Photo of ruins of Aleppo, where chemical weapons were used in 2017: OCHA/Halldorsson via UN News