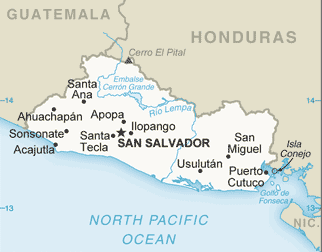 El Salvador's Legislative Assembly approved a state of emergency March 27 at the request of President Nayib Bukele, in response to a sharp increase in the number of killings by criminal gangs. The emergency regimen seeks to dismantle criminal structures by prohibiting associations and disrupting their communications. It also extends the "administrative detention" period, and suspends certain constitutional freedoms.
The declaration invokes Article 29 of El Salvador's Constitution, which allows for the suspension of constitutional guarantees in times of "serious disturbance of public order." This includes the right to freedom of association and presumption of innocence. The state of emergency will remain in effect for 30 days, in conformity with Article 30, after which it may be renewed.
El Salvador is currently experiencing a dramatic upsurge in gang-related killings. The National Civil Police reported 62 homicides on March 26 alone. MS-13 and Barrio-18 are the chief gangs named by the authorities as perpetrators of the homicides.
President Bukele has ordered a 24-7 lockdown in all high-security and maximum-security prisons. He also announced that almost 600 arrests had been made in just the first two days of the state of emergency.
Human Rights Watch investigator Juan Pappier expressed concerns regarding suspension of fundamental rights under the emergency regime. Upon the measure's approval, he said, "Today's state of emergency in El Salvador is very worrying—especially because there are no independent institutions in the country."
From Jurist, March 28. Used with permission.
See our last post on El Salvador's mara wars.
Map: University of Texas