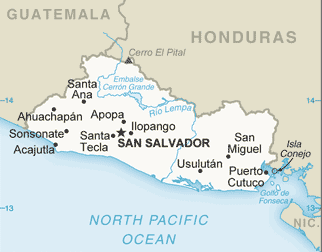 Details of an investigation into negotiations between the government of Salvadoran President Nayib Bukele and violent gangs, which involved trading fewer murders and electoral support for improved prison conditions, were revealed by El Faro, an online news site. The talks were carried out by a special unit created by attorney general Raúl Melara, who was ousted in May. Officials apparently conducted discussions with Mara Salvatrucha, Barrio 18 Revolucionarios, and Barrio 18 Sureños, which the government considers terrorist groups. El Faro published audio files and text messages documenting what took place over at least a year beginning in June 2019. Gang violence has been one of the main drivers of migration from El Salvador to the United States. The US State Department recently accused several Bukele officials of corruption, which has cooled efforts to engage bilaterally on migration strategy.
From The New Humanitarian, Aug. 27.
See our last post on El Salvador's mara wars.
Map: University of Texas