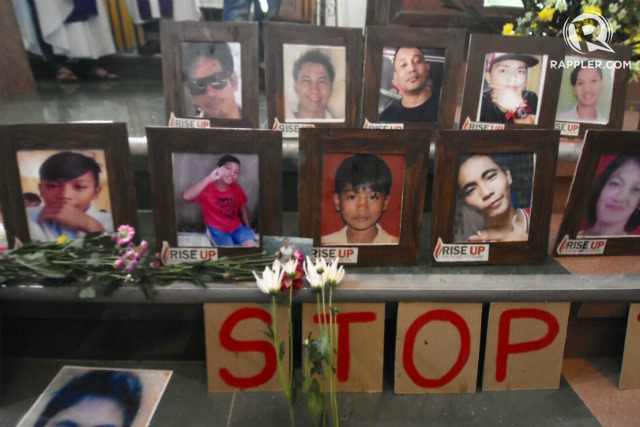 Both UN human rights experts and Amnesty International are accusing Philippine President Rodrigo Duterte of "crimes against humanity" in his "war on drugs," and calling for the International Criminal Court to investigate. The statement from the rights experts, issued by the UN Office on Human Rights last month, noted the "staggering number" of unlawful killings in the context of the "drug war." Then, on July 8, Amnesty issued its report, "'They Just Kill': Ongoing Extrajudicial Executions and Other Violations in the Philippines' 'war on drugs'." The report charges that rights violations in the Philippines have "reached the threshold of crimes against humanity." It called the supposed anti-drug campaign a "government-orchestrated attack against poor people." On July 11, the UN Human Rights Council approved an Iceland-drafted resolution calling on High Commissioner for Human Rights Michelle Bachelet to launch a "comprehensive" investigation into the situation in the Philippines. Duterte responded by threatening to break diploamtic relations with Iceland.
The International Criminal Court launched a preliminary examination into the anti-drug campaign in February 2018, but Duterte quickly announced the Philippines' withdrawal from the court's founding treaty, the Rome Statute.
Amid this growing international scrutiny, on June 29, a three-year-old girl, Mica Ulpina, was killed in a drug raid in Rizal, east of Manila—along with her father, another man and a police officer. Sen. Ronald "Bato" dela Rosa, a Duterte ally and his former National Police chief, sparked outrage by dismissing the death as "collateral damage," saying that "shit happens" in an "imperfect world." It was later announced that 20 police officers are to face administrative charges in the massacre.
In the week follwing the Rizal massacre, 10 more were were killed in anti-drug operations in the Central Luzon provinces of Nueva Ecija, Bulacan and Laguna. These raids targeted shabuor methamphetamine, but there were also massive marijuana eradication operations in the cordilleras of Luzon. More than 8,000 plants were reported destroyed in raids in Benguet province. (Philippine News Agency, July 18; Channel News Asia, July 16; Inquirer, July 9; Rappler, July 8; Inquirer, Inquirer, InterAksyon, July 5; Philippine Star, July 4; Jurist, June 10)
Photo via Rappler