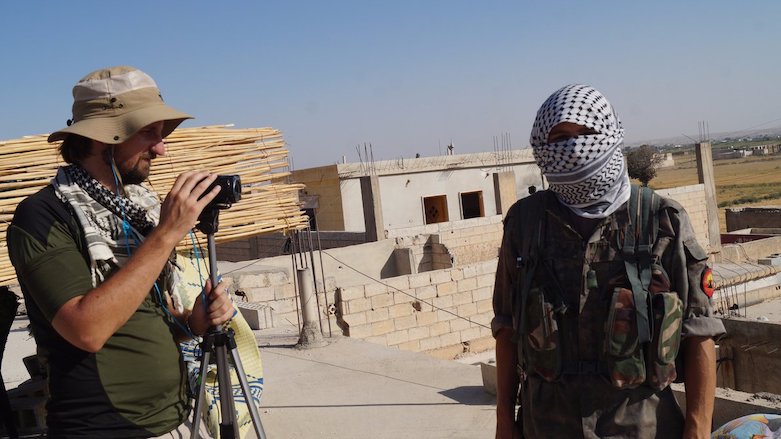 Authorities in the Netherlands have arrested a Dutch volunteer—known by the nom de guerreAndok—who fought with the Kurdish-led People's Protection Units (YPG) against ISIS in northern Syria's Raqqa in 2017. The Dutch Public Prosecution said in a statement April 2 that Andok, 24, had traveled to France in December 2016 and later went to the Syrian battle zone. He was identified in a broadcast for the Dutch TV program EenVandaag in September 2017, the prosecutor's office said. However, in the interview he did not show his face nor reveal his real name. He was detained upon his arrival at Amsterdam's  Schiphol airport, and appeared the following day before an examining judge in Rotterdam, who placed him in custody for two weeks pending formal charges.
This is not the first time a Dutch citizen who returned to the Netherlands after fighting against ISIS has faced criminal charges. Andok is the fourth Dutch citizen to face trial for joining the YPG's fight against the Islamic State. In 2016, the Public Prosecution dropped a case against the most well-known Dutch YPG volunteer, 47-year-old Jitse Akse, due to a lack of evidence. In 2018, a Dutch national of Kurdish background named as Devin, 28, faced trial for fighting with the YPG during the battle for Tabqa in 2016.  (Kurdistan 24)
Anti-ISIS volunteers have also faced terrorism charges in Turkey and Spain.
Photo: Kurdistan 24