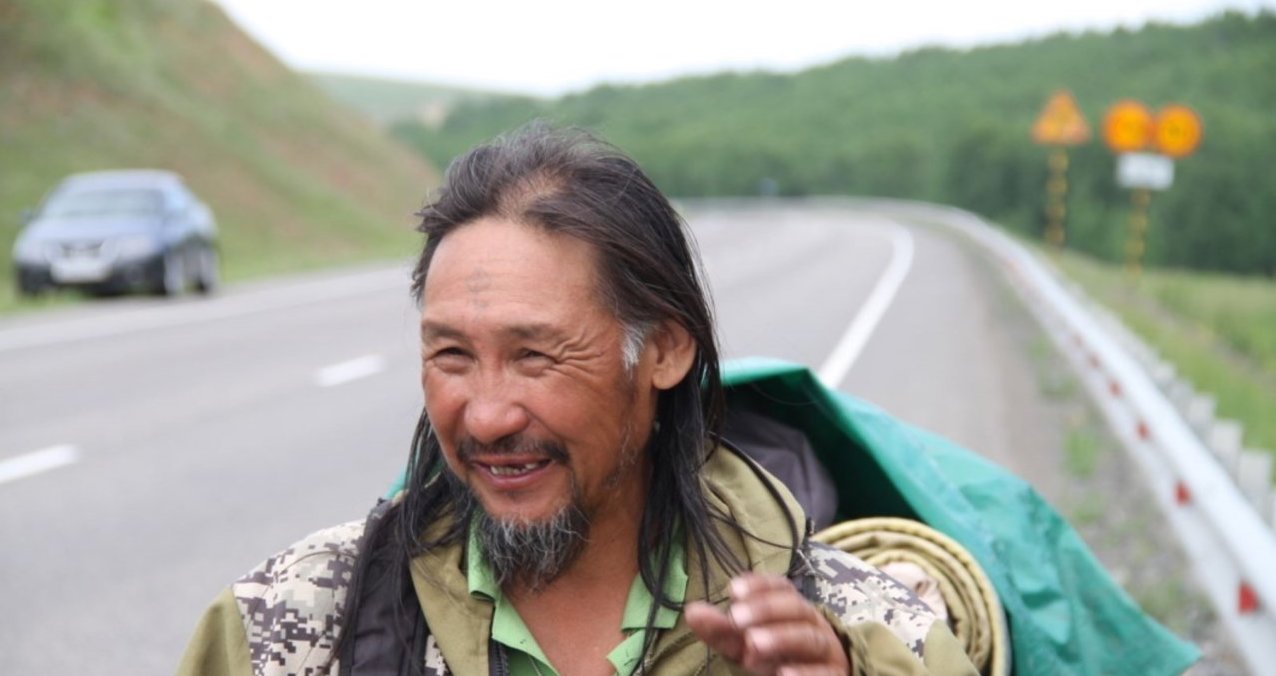 Russia's Memorial Human Rights Center is calling for the release of Alexander Gabyshev, a shaman from the Siberian region of Yakutia (also known as Sakha), who has been forcibly interned at a psychiatric clinic. Gabyshev is best known for making multiple attempts to travel on foot to Moscow with the intention of "exorcising" President Vladimir Putin. The statement called Gabyshev a "political prisoner," noting: "He was deprived of freedom solely because of his political and religious beliefs." Memorial asserts that there are no legal grounds for involuntary hospitalization in Gabyshev's case.
Gabyshev first set off from Yakutia with plans to "expel Putin" from the Kremlin in the spring of 2019. Since then, Russian law enforcement have repeatedly arrested Gabyshev, sent him for psychiatric assessment, and initiated proceedings against him. In December, Gabyshev announced a second attempt at his campaign, but he was immediately detained and fined for disobeying police. Gabyshev planned a third attempt at his cross-country walk in March 2020.
Gabyshev was forcibly taken to a psychiatric clinic in the city of Yakutsk on May 12 and has been kept there ever since. He filed a claim refusing further hospitalization on May 29, after which the clinic's medical commission deemed him a danger to himself and others. On June 2, the Yakutsk City Court ruled in favor of continuing Gabyshev's forced hospitalization.
According to the coordinator of the rights group Human Rights Postcards (Pravozashchity Otkrytki), Alexey Pryanishnikov, the Yakutsk clinic where Gabyshev is being held says that he is suffering from a "reassessment of his identity," given that he planned to "harm the government and overthrow Putin, since he is a demon and the Antichrist," and "called for the overthrow of the legally elected authorities." (Meduza, June 25)
Photo via Hromadske