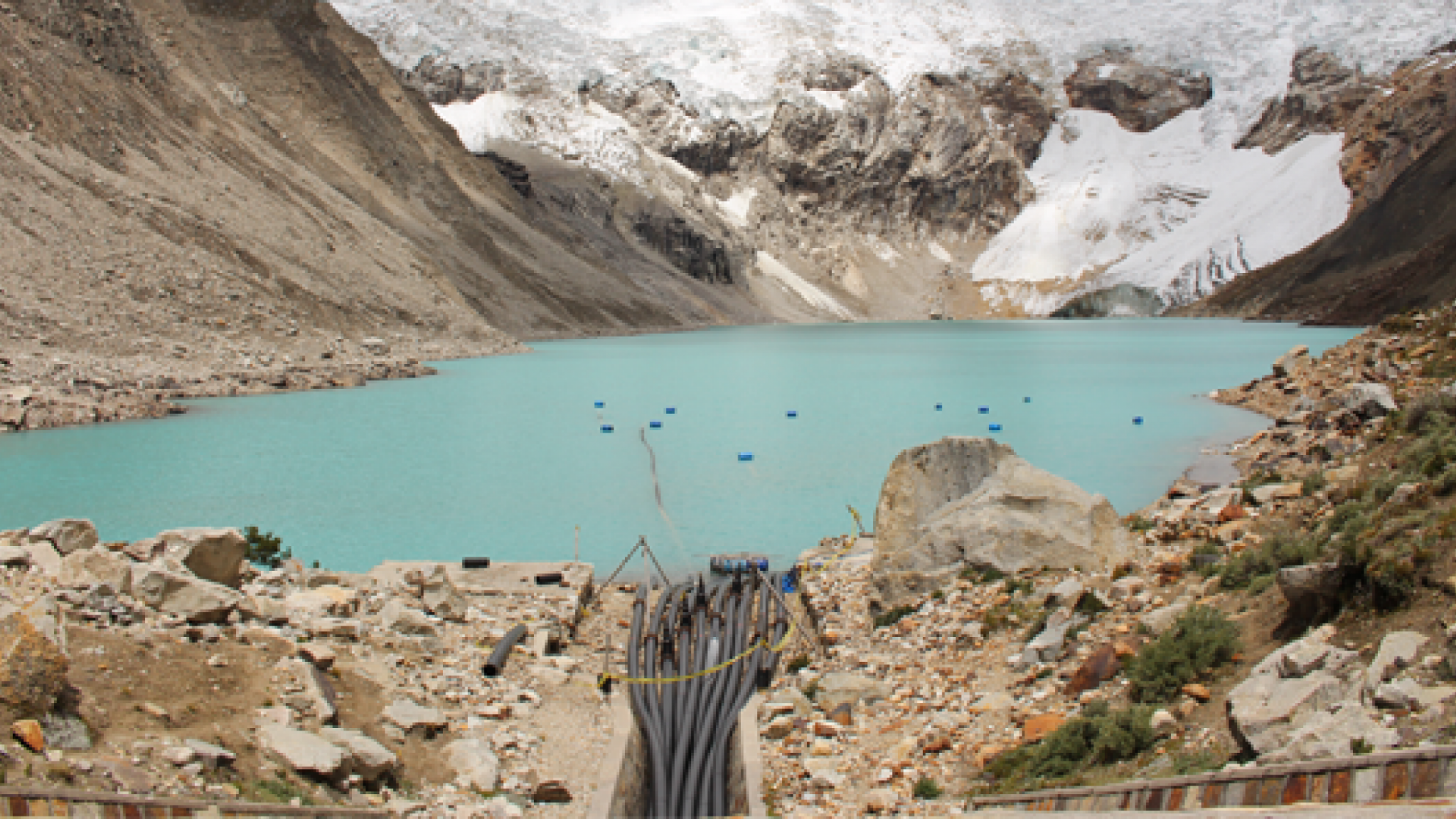 A lawsuit brought by a Peruvian farmer and mountain guide against a European utility over the imminently threatening impacts of climate change in the high Andes has been stalled for months in the evidentiary stage, partially due to the lack of an inter-governmental legal assistance agreement between Germany and Peru. Earlier this year, the Higher Regional Court of Hamm, in North Rhine-Westphalia, made a request to the government of Peru to be allowed to inspect the alpine lakes that are the subject of the lawsuit. This is expected to take at least one year to arrange. Meanwhile, signs mount of the glaciers above the lakes becoming destabilized by warming, portending a regional disaster.
Saúl Lliuya filed his lawsuit in Germany in 2015 against regional electric utility Rheinisch-Westfälisches Elektrizitätswerk (RWE). Lliuya lives in Huaraz, a city in the flood path of Lake Palcacocha. Due to glacial retreat induced by climate change, the lake's volume has increased and threatens to overflow or break its dam, posing a serious flood risk to Lliuya's home and property. Lliuya alleges that RWE, by emitting substantial volumes of greenhouse gases (GHGs), has knowingly contributed to climate change that caused this glacial melt and should pay compensation proportionate to RWE's contribution to global emissions for the costs of protective measures.
Lliuya brought the claim under Germany's "nuisance" law, which requires the "disturber" to remove the cause of the nuisance and make amends for damages. Lliuya is asking the court to determine that RWE is liable, proportionate to its contribution to the damage, for the costs of protecting his property from flooding. Lliuya is not seeking any money for himself.
In 2016, the District Court in Essen rejected the case, finding that no causal link could be proved between the GHG emissions of a single emitter and specific climate change impacts. The court concluded that the flood risk would still be present without RWE's emissions, and the contribution of a single emitter did not have a significant impact on the effects of climate change. Lliuya appealed, and the Higher Regional Court in Hamm accepted hs case.
The danger in Huaraz continues to become more obvious: On Feb. 5, an ice avalanche descended into Lake Palcacocha, triggering waves up to 4.5 meters high waves, which the seven-meter high dam was barely able to contain. (GermanWatch, May 8; Insurance Law360 via JDSpura, March 22)
See our last post on climate change litigation.
Photo via GermanWatch