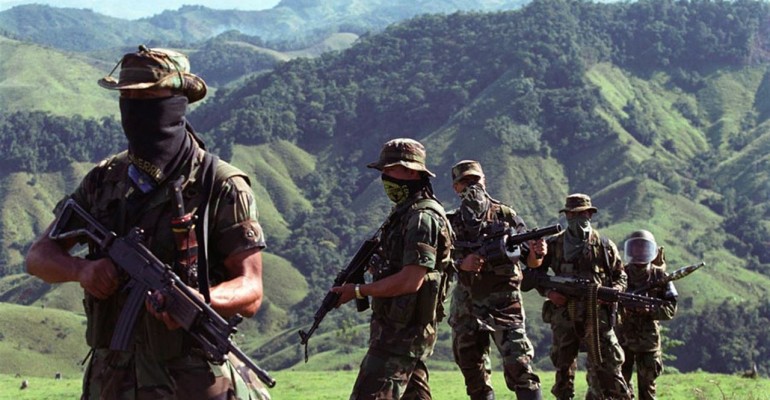 Amid the relentless and escalating wave of massacres and assassinations of social leaders in Colombia, President  Iván Duque is adopting openly euphemistic terminology in an attempt to downplay the crisis. On Aug. 22, he acknowledged that massacres at various points around the country over the past days had left more than 30 dead—but refused to call them "massacres." Visiting Pasto, capital of Nariño department which has been the scene of several recent attacks, he said: "Many people have said, 'the massacres are returning, the massacres are returning'; first we have to use the precise name—collective homicides."
Just over the previous 24 hours, 17 people had been killed in three separate attacks. Armed men murdered six young men at La Guayacana in the municipality of Tumaco, Nariño. Six people were killed in a remote rural area of ​​El Tambo municipality, Cauca department. And five were killed in the city of Arauca, in the department of the same name along the Venezuelan border.
In all cases it was unclear who the perpetrators were. All three regions continue to see armed activity by remnant right-wing paramilitary forces, narco gangs, "dissident" FARC factions, and the ELN guerillas. (Colombia Reports, Colombia Reports, DW, DW)
Colombia is meanwhile undergoing a reckoning with the legacy of political violence and serial massacres over the past generation. The country's former chief prosecutor announced Aug. 25 that he has turned over evidence to the Supreme Court proving that ex-president Alvaro Uribe was complicit in two massacres in the 1990s. Former Prosecutor General Eduardo Montealegre said the 93-page document he submitted establishes Uribe's involvement in the 1996 La Granja massacre and the 1997 El Aro massacre. (Colombia Reports) Both took place in Ituango municipality in Antioquia department, where Uribe served as governor. Right-wing paramilitaries were named as responsible in the twin massacres, and the Inter-American Court of Human Rights has held the Colombian government responsible in both cases.
Photo via Contagio Radio