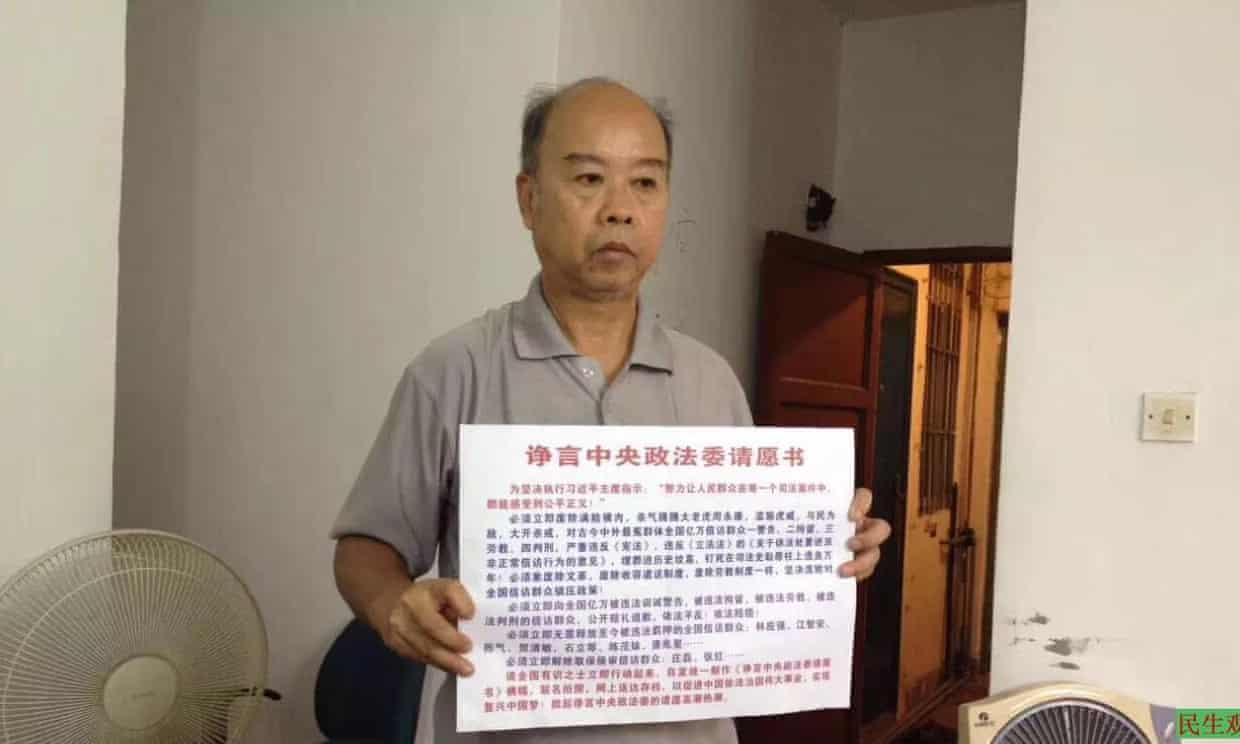 International rights groups are demanding accountability from China in the death of Ji Sizun, the most recent victim of the ongoing crackdown on dissident lawyers in the People's Republic. On July 10, two months after being released from prison, Ji, 69, died from unknown illnesses, guarded by state security in a hospital in his native Fujian province. He had reportedly been ill-treated in detention. One of China's most prominent "barefoot lawyers," or self-taught legal advocates, Ji spent most of the past 10 years in prison. His release in April came after serving four and a half years on dubious charges of "gathering a crowd to disrupt public order" and "picking quarrels." Upon release, reportedly in a comatose state, he was taken straight to the intensive care unit of Xiangcheng District Hospital in his hometown of Zhangzhou. Police allowed only very limited visits by his family, prevented his friends from visiting, and warned family and friends alike not to speak publicly about his condition.
"Chinese authorities need to investigate Ji Sizun's hospitalization and death and hold accountable anyone responsible for wrongdoing," said Yaqiu Wang, China researcher with Human Rights Watch. "For human rights defenders in China, prison sentences are increasingly turning into death sentences."
The loss of Lao Ji, or "Old Ji," has been acutely felt in Fujian province, where he had long helped residents in confrontations with local authorities, operating from a small storefront in Fuzhou, the provincial capital. His clients, who he often represented for free, included peasants attempting to recover usurped lands. He was himself arrested on multiple occassions for assisting clients in "petitioning" authorities to address their grievances. In one such case, he was detained in the lead-up to the 2008 Beijing Olympics.
n June, Ji received the news that he had won a prestigious human rights distinction, the Cao Shunli Memorial Award, named in honor of the veteran Chinese activist who died in police custody, after being denied needed medical treatment for months. (The Guardian, HRW)