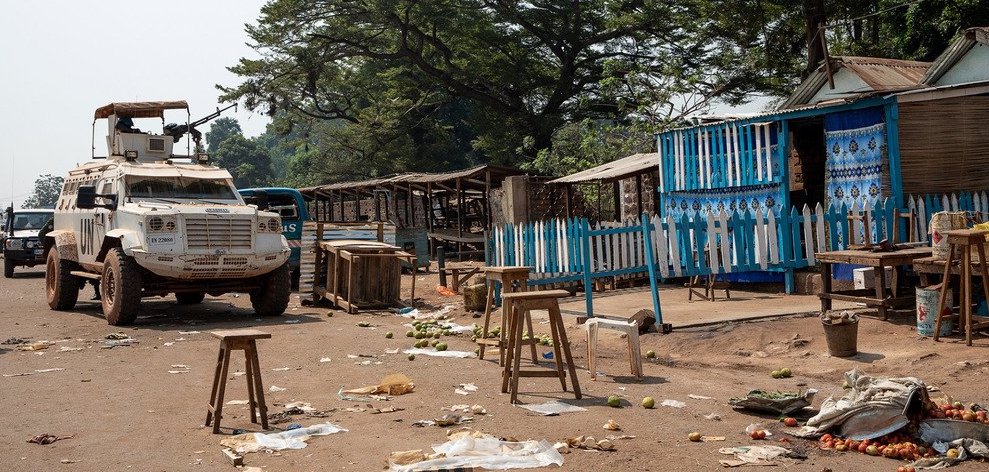 At least 100,000 people have fled their homes in Central African Republic as a rebel coalition calling for the resignation of the president launches attacks around the county, throwing into question almost two years of peace efforts. The capital city, Bangui, has come under fire and major towns are occupied by the coalition of some of CAR's strongest rebel groups, which formed shortly before December elections won by President Faustin-Archange Touadéra but contested by the opposition. By capturing the western town of Bouar, the rebels—known as the Coalition of Patriots for Change, or the CPC—have cut off the main trade route linking Cameroon to Bangui in what could be a strategy to "asphyxiate" the city, according to Hans De Marie Heungoup, a Central Africa analyst at the International Crisis Group.
Juan-José Aguirre Muñoz, the bishop of Bangassou, estimates that 80% of the southeastern town's population left their homes—many fleeing across the border to neighboring Democratic Republic of Congo—when the CPC attacked it earlier this month.  Muñoz said the latest offensive came just as life had begun to return to normal in Bangassou, a town hit hard by conflict in recent years. "This coalition puts fear back in our stomachs," Muñoz told The New Humanitarian. "We want to be able to continue our projects of social cohesion, our projects for the future."
The UN refugee agency, UNHCR, said 60,000 people have now fled to neighboring countries due to the latest fighting, and 58,000 more have been internally displaced within CAR, which already has some of the highest humanitarian needs per capita of any state in the world.
Condensed from The New Humanitarian, Jan. 18
Photo: Adrienne Surprenan/
TNH