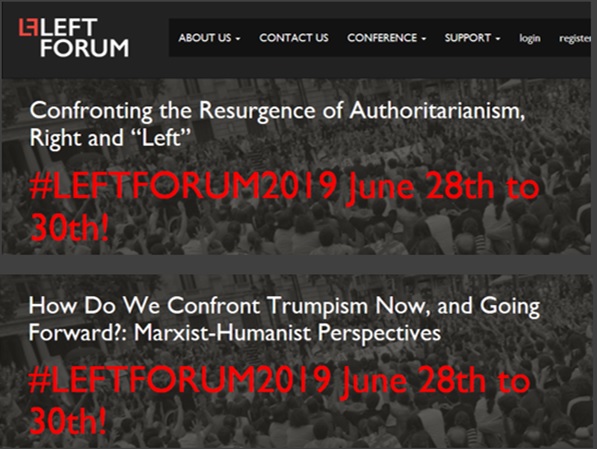 CounterVortex editor and chief blogger Bill Weinberg will speak at the Left Forum in Brooklyn, New York, on Sunday, June 30, at the panel "Confronting the Resurgence of Authoritarianism, Right and 'Left.'" Weinberg's talk will be entitled "The Consensus Position of the American 'Left' is Now Pro-Fascist: What Do We Do About It?" Other panelists include Anne Jaclard and Andrew Kliman of the Marxist-Humanist Initiative, and Jason Stanley, author of How Fascism Works: The Politics of Us and Them.
Sunday, June 30, 12:30 PM
Long Island University
1 University Plaza, Brooklyn, NY
Room H301
Attendees must register with the Left Forum.