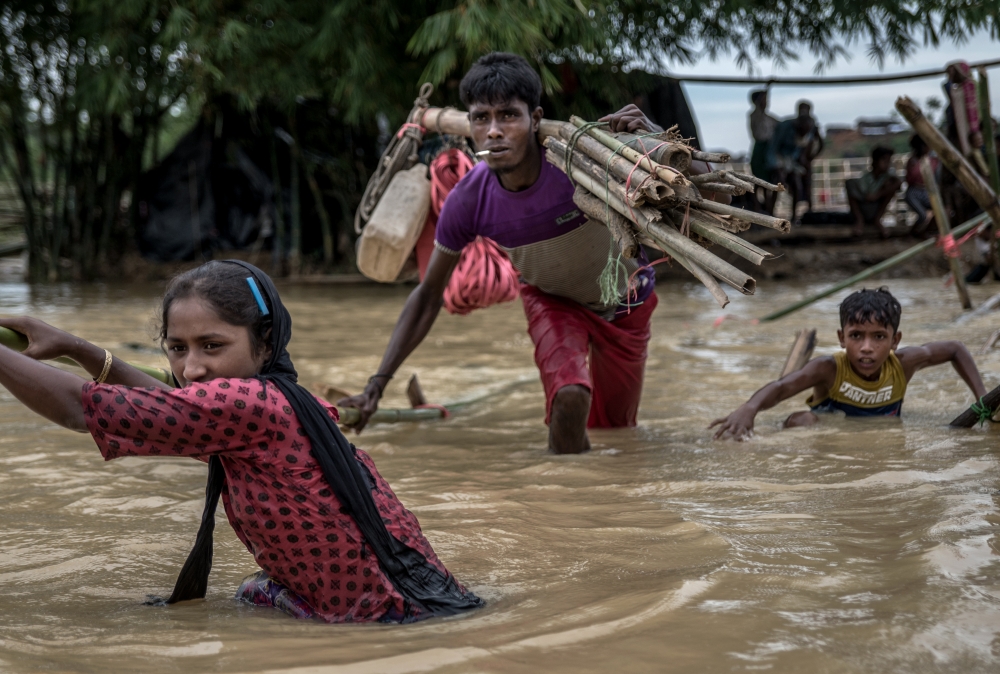 UN High Commissioner for Human Rights Zeid Ra'ad al-Hussein raised the possibility that Burma's de facto leader Aung San Suu Kyi could face international genocide charges over the military campaign targeting the country's Rohingya Muslim people. "For obvious reasons, if you're planning to commit genocide you don't commit it to paper and you don't provide instructions," he told BBC News Dec. 18. "The thresholds for proof are high. But it wouldn't surprise me in the future if a court were to make such a finding on the basis of what we see." He emphasized that he spoke to her by telephone after his office published a report in February documenting atrocities committed during an escalation of violence that began in October 2016. "I appealed to her to bring these military operations to an end. I appealed to her emotional standing… to do whatever she could to bring this to a close, and to my great regret it did not seem to happen."
Instead, there was a new escalation of violence in August. Between late August and the start of December, nearly 650,000 Rohingya fled Burma into Bangladesh—around two thirds of the entire population. Hundreds of villages have been burned, with many thousands reported to have been killed. Doctors Without Borders (MSF) counts 9,000 Rohingya deaths in just the first month after the new escalation, over 500 of them children under the age of five.
Analysis of satellite imagery reveals new destruction of 40 Rohingya villages during October and November in Burma's northern Rakhine state, Human Rights Watch said Dec. 18. The images indicate that several villages were burned the very week that Burma signed an agreement with Bangladesh to repatriate hundreds of thousands of Rohingya refugees, The Guardian points out. Under the Nov. 23 agreement, the first repatriations are due in January—a timetable human rights groups call unrealistic, given unabated violence in Burma.
Photo: IRIN