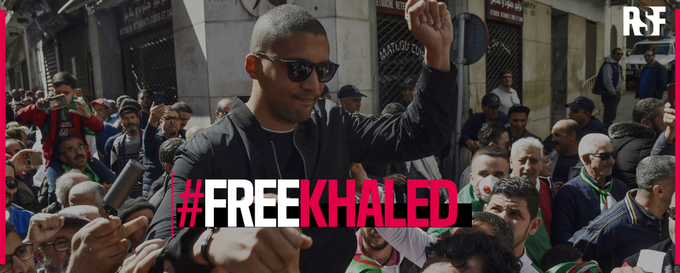 An Algerian court on Aug. 10 sentenced journalist Khaled Drareni to three years in prison for speaking out against the government. Drareni, who is well known in Algeria and has a twitter account of roughly 150,000 followers, is editor of Casbah Tribune news website and correspondent for international TV5 Monde and media watchdog Reporters Without Borders (RSF). He reported widely on the Hirak protest movement against the rule of President Abdelmadjid Tebboune. At trial, prosecutors used as evidence a Facebook post Drareni shared, calling for a general strike. The court found him guilty of "endangering national unity" and "inciting" unlawful gatherings.
Drareni has been detained since March. His attorneys issued a statement declaring, "All he did was give information, in words and images. He did nothing more than his work as a journalist."
A 2016 Freedom House report designates Algeria's press status as "not free." Although the Algerian constitution guarantees the right of freedom of expression, the government operates state-run television, controls newspapers, and closely oversees online communication.
RSF spoke out against Drareni's sentencing and stated that he should be released.
From Jurist, Aug. 10. Used with permission.
Note: The Hirak or "people's mobilization" last year finally ousted long-ruling president Abdelaziz Bouteflika, but has rejected the special election that brought Tebboune to power as controlled, with its outcome pre-determined by the regime.
Image: RSF