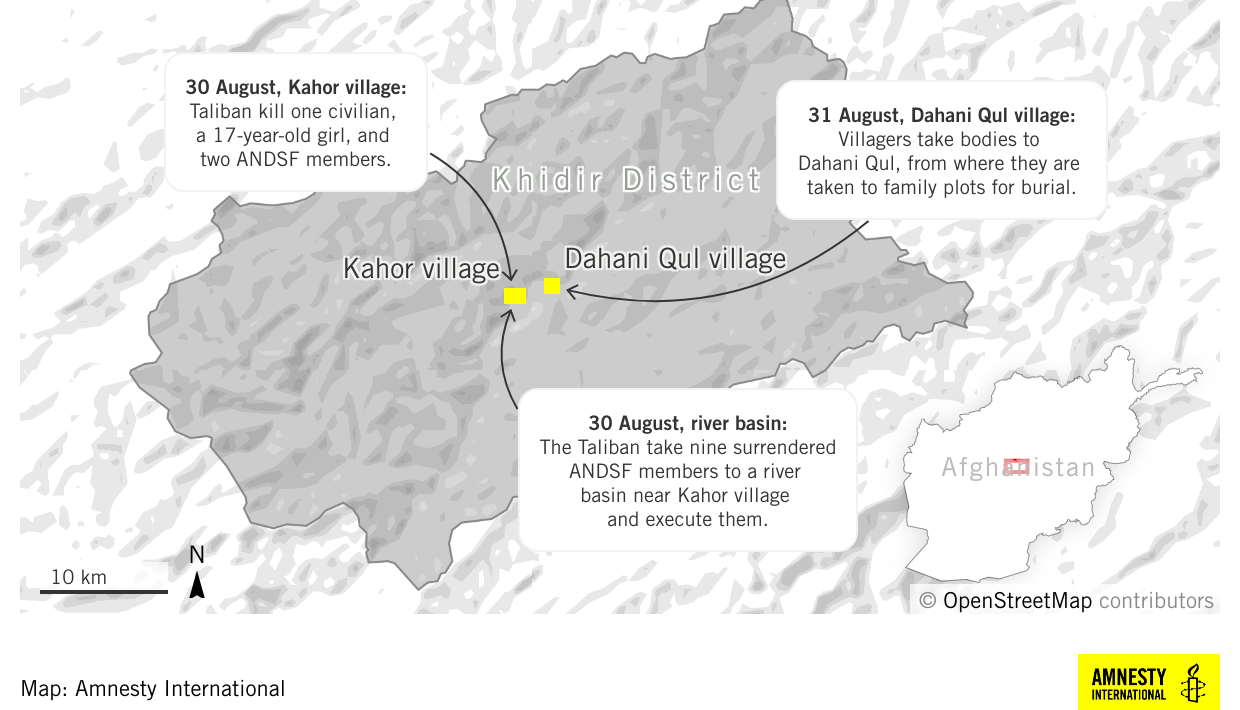 The Shi'ite Hazara people of Afghanistan were targeted for genocide by the Taliban when the fundamentalist militant group was last in power, and Amnesty International now reports that new massacres targeting the ethnicity have already started. Taliban forces unlawfully killed 13 ethnic Hazaras, including a 17-year-old girl, in Daykundi province after members of the security forces of the former government surrendered, the Amnesty investigation revealed. The killings happened in Kahor village of Khidir district on Aug. 30. Eleven of the victims were former members of the Afghan National Defense Security Forces (ANDSF), and two were civilians. According to eyewitness testimony, the Taliban extrajudicially executed nine of the ANDSF members at a nearby river basin after they had surrendered, killings that "appear to be war crimes." The two civilians were killed as they attempted to flee, including a 17-year-old girl shot when the Taliban opened fire on a crowd of people.
Hazaras have also been forced from their homes by Taliban forces. On July 3, as fighting intensified in Ghazni province, villagers fled into the mountains, to traditional iloks, their summer grazing land, where they have basic shelters. There was little food for the 30 families that fled. The next morning, five men and four women returned to the village to gather supplies. On their return, they found that their homes had been looted, and that Taliban fighters were lying in wait for them.
Such reports have been corroborated by Public Radio International, which spoke to Hazaras in Kabul who have been forced to flee their homes in the countryside. Residents of Daykundi province said that the Taliban ordered them to leave, sometimes giving them only three or four days to pack up and go. Then, after families are gone, Taliban fighters set fire to their homes or blew them up—some of those who fled say they have watched it happen from afar.
Verifying human rights abuses committed by the Taliban since they took control of Afghanistan in August has proven difficult, as the group have cut mobile phone service in many regions. Shortly after the fall of Kabul, Amnesty International documented how Taliban fighters massacred nine ethnic Hazara men after taking control of Ghazni province.
Hundreds of Hazara families are reported to have fled their homes in central Bamiyan and Ghazni provinces.