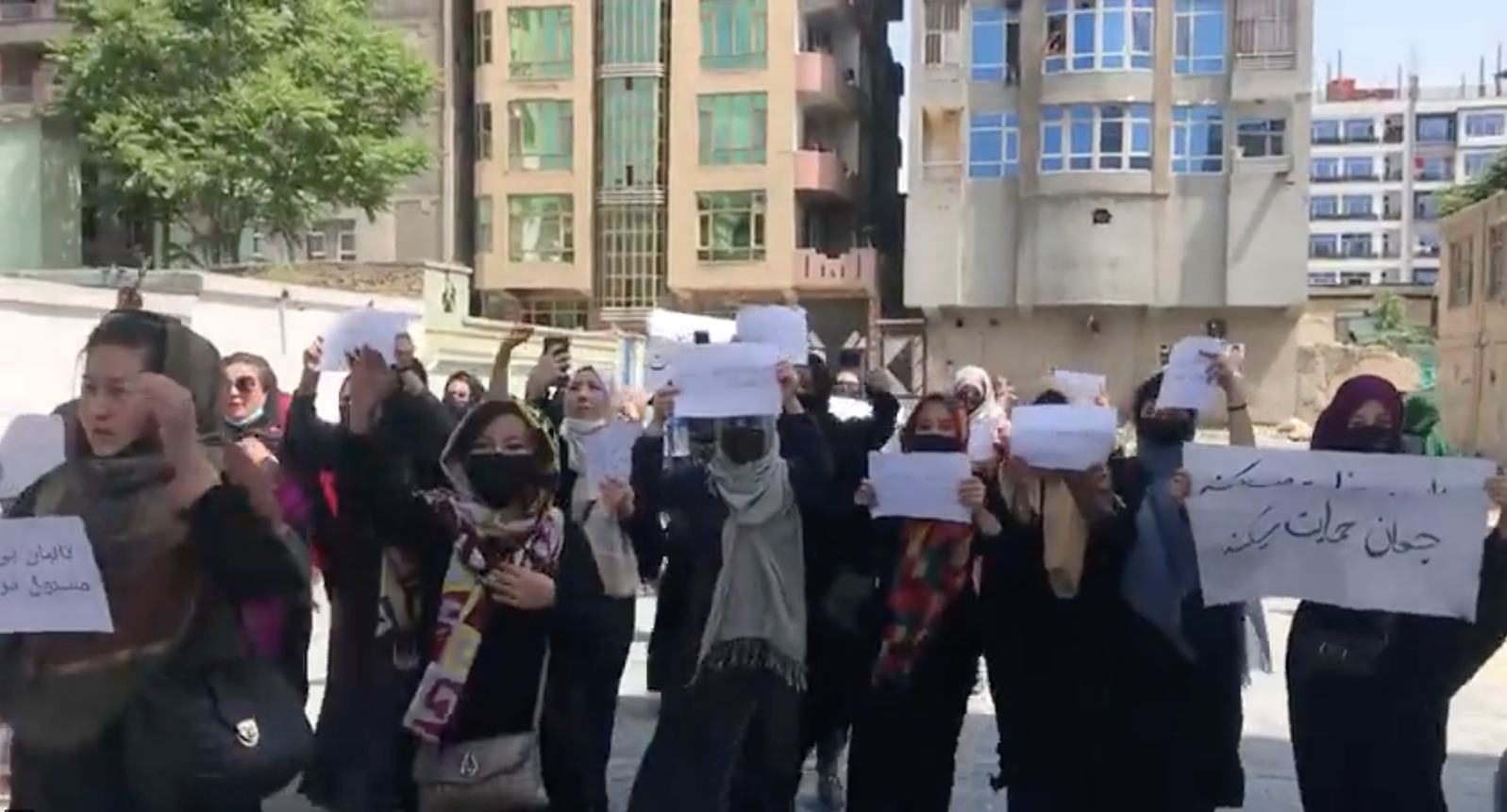 A group of Afghan women on April 29 marched in the capital Kabul to urge the United Nations not to formally recognize the Taliban government. Approximately two dozen women took to the streets despite the Taliban government's increasingly strict crackdowns on women. During the march, protesters chanted that they would fight and die for their dignity and condemned the UN, stating that the pending recognition of the Taliban would be a violation of women's rights.
The march came before a UN summit on Afghanistan scheduled for May 1-2 in Doha, Qatar. UN Secretary-General António Guterres is to host closed-door discussions with several countries regarding approaches to Afghanistan's political situation. The list of countries set to attend has not yet been released, but Secretary-General spokesperson Stephane Dujarric confirmed that the Taliban was not invited.
From Jurist, April 29. Used wit permission.
Photo via Twitter