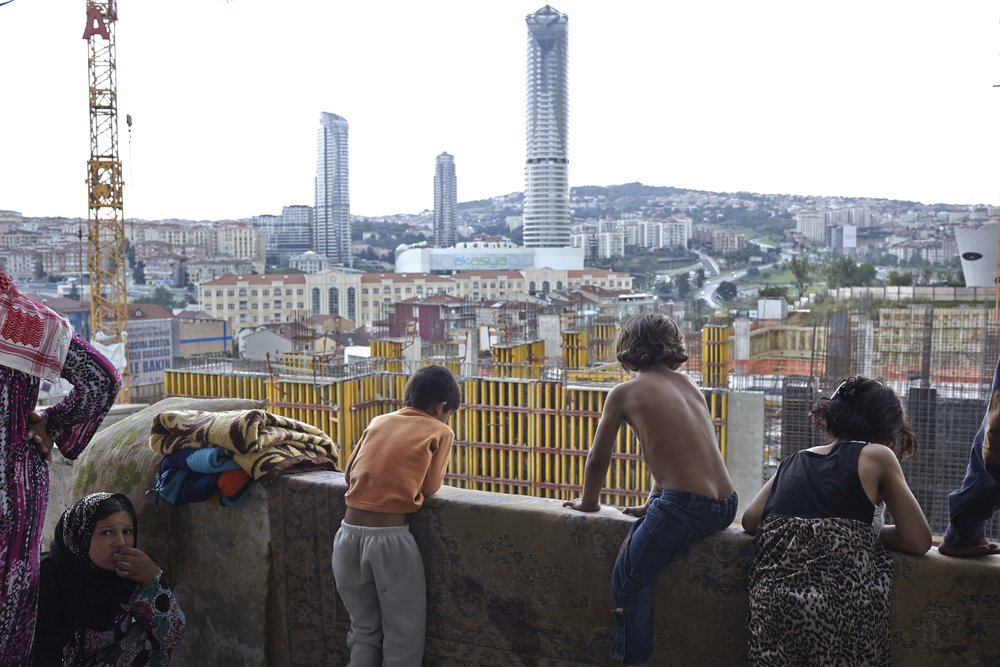 In a new campaign against migrants who lack residency papers, Turkey has for the past weeks been deporting Syrians from Istanbul to Syria—including to the war-torn northwest province of Idlib. The crackdown comes at a time of rising rhetoric and political pressure on the country's 3.6 million registered Syrian refugees to return home. Estimates place hundreds of thousands of unregistered Syrians in Turkey, many living in urban areas such as Istanbul. Refugee rights advocates say deportations to Syria violate customary international law, which prohibits forcing people to return to a country where they are still likely to face persecution or risk to their lives. Arrests reportedly began in mid-July, with police conducting spot-checks in public spaces, factories, and metro stations around Istanbul and raiding apartments. As word spread quickly in Istanbul's Syrian community, many people shut themselves up at home rather than risk being caught outside. It is not clear how many people have been deported so far, with reported numbers ranging from hundreds to a thousand.
Turkey's Ministry of Interior has said the arrests are aimed at people living without legal status in the country's most populous city. Istanbul authorities said in a statement that only "irregular migrants entering our country illegally [will be] arrested and deported." It added that Syrians registered outside Istanbul would be obliged to return to the provinces where they were first issued residency.
Mayser Hadid, a Syrian lawyer who runs a practice assisting to Syrians in Istanbul, said that the "deportation of Syrians to their country, which is still in the midst of armed conflict, is a clear violation of both Turkish and international law," including the "return of Syrians without temporary protection cards."
From The New Humanitarian, July 23
Note: The deportations come as Idlib is under massive bombardment by Assad regime and Russian warplanes. Those displaced by the bombing have massed at the Turkish border, but are being denied entry. Turkish border guards have repeatedly fired on displaced Syrians attempting to enter, killing hundreds over the course of the war. Turkey holds more Syrian refugees than any other country, but has been forcibly expelling them for the past three years. The Erdogan regme and the new opposition government in Istanbul appear to be cooperating in this policy.
Photo: The New Humanitarian