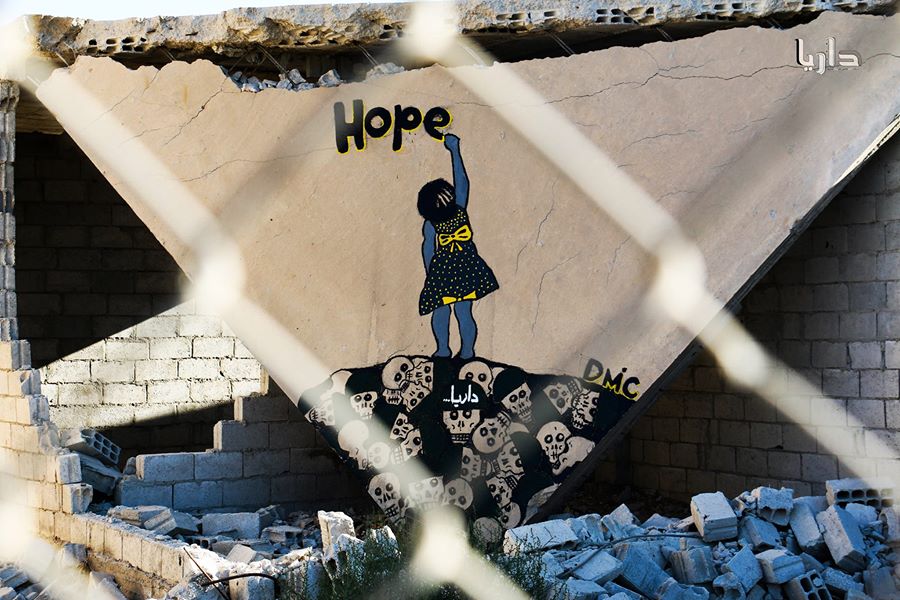 by Leila Al Shami, Fifth Estate
Syria's current borders were drawn up by imperial map-makers a hundred years ago in the midst of World War I as part of a secret accord between France and Britain to divide the Mideast spoils of the Turkish Ottoman Empire. As the colonial state gave way to the post-independence state, power was transferred from Western masters to local elites.
The three major discourses which grew out of the anti-colonial struggle—socialism, Arab nationalism, and Islamism—all fetishized the idea of a strong state as the basis of resistance to Western hegemony. In the case of Syria, it led to the emergence of an ultra-authoritarian regime where power is centralized around one man in Damascus, Bashar al-Assad, bolstered by the state bureaucracy, and security forces. But today, new ways of organizing have emerged which challenge centralized authority and the state framework.
During the course of the revolution against Assad that began in Syria in 2011, land was liberated to the extent that by 2013 the regime had lost control over some four-fifths of the country. As the state began to disintegrate, communities needed to build alternative structures to keep life functioning in the newly created autonomous zones.
Continue Reading

CHALLENGING THE NATION STATE IN SYRIA