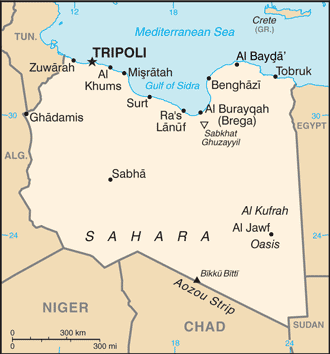 Human Rights Watch (HRW) on Jan. 25 condemned the deadly mosque attack in eastern Benghazi two days earlier that left 34 people dead and 90 wounded, the majority civilians including three young children. According to a local hospital source, the car bombs exploded within 15 to 30 minutes of each other in front of the Baya'at al-Radwan Mosque in the Salmani district of Benghazi. The identity of the individuals or group that set the bombs is currently unknown. The first explosion occurred as worshipers were on their way out, after finishing their evening prayers known as "al-Isha," killing three and injuring six. The second explosion, which caused the majority of the casualties, followed the arrival of security forces and volunteer civilians who were helping to evacuate the wounded and dead.
HRW warns that "The laws of war strictly prohibit attacks that target civilians or civilian structures, including mosques… indiscriminate attacks, which fail to distinguish between military and civilian targets, and disproportionate attacks, in which the civilian casualties or damage to civilian buildings is excessive considering the military advantage gained."
HRW senior researcher Hanan Salah called for the Libya government to conduct a transparent and effective investigation of the incident: "Planting bombs outside a civilian mosque, in particular when the timing is likely to inflict maximum casualties among civilians, is a war crime… Civilians in Benghazi are unacceptably bearing the brunt of this conflict… Authorities in eastern Libya should conduct a transparent and effective investigation into the incidents, and to the extent possible, prosecute those found to be responsible for criminal attacks."
Map: CIA