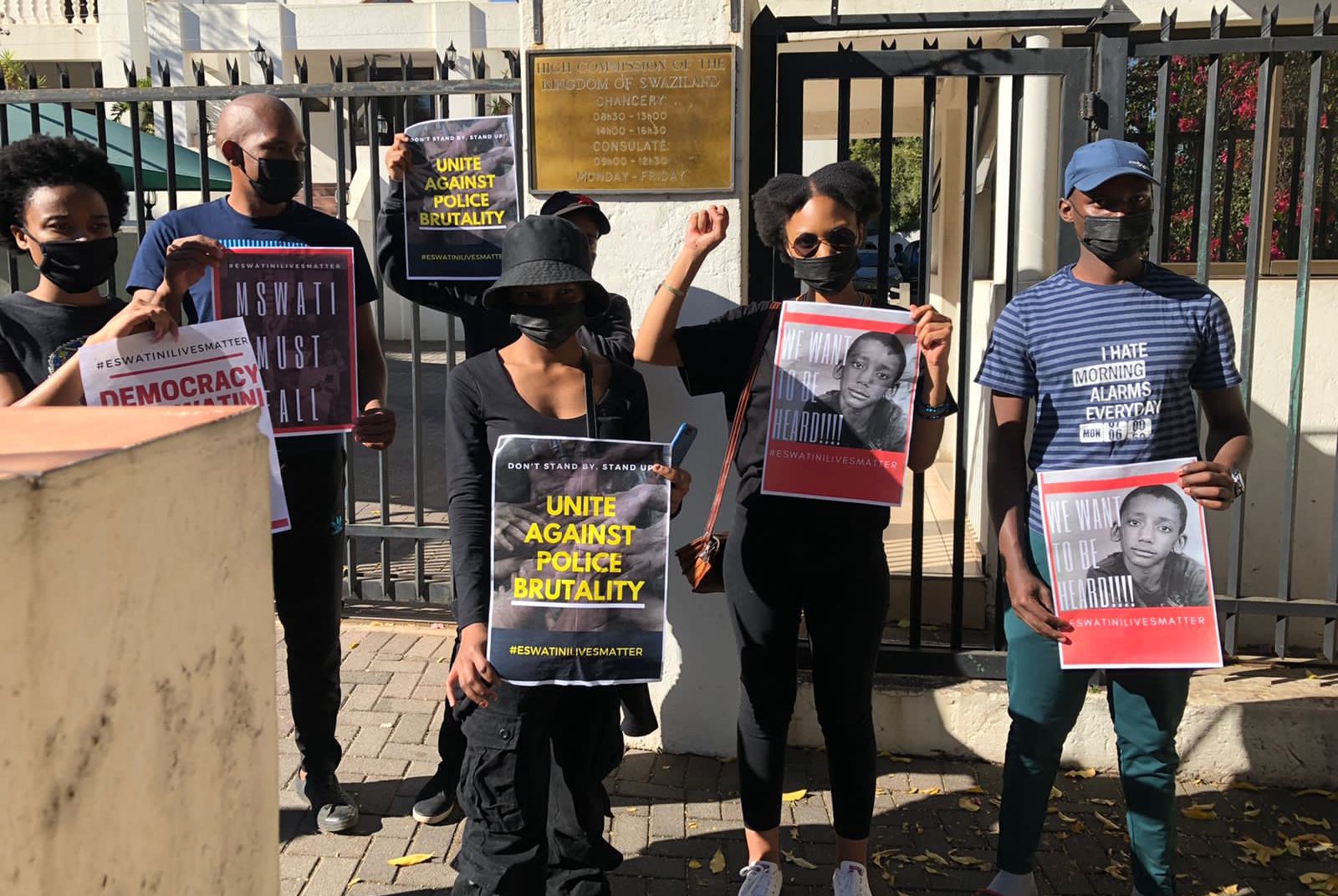 The government of Eswatini, Africa's last absolute monarchy, has launched what Amnesty International calls a "ruthless crackdown" in response to pro-democracy protests, with dozens killed and many others tortured, detained or abducted. At least 150 protesters have been hospitalized for injuries, including gunshot wounds sustained from live ammunition fired by the police. The military has also been deployed to the streets. Protests broke out last month, following the mysterious death of a 25-year-old law student, Thabani Nkomonye, in May, allegedly at the hands of the police. His body was found on a field in Nhlambeni, outside the city of Manzini. In late June, these protests grew into daily marches in several cities and towns around the kingdom. While the demonstrations were mostly peaceful, there were instances in which businesses linked to the monarchy were looted and torched. The protests have waned since the wave of repression was unleashed, but the opposition People's United Democratic Movement (PUDEMO) pledges to carry on the struggle.
"I think asking for our people to go back to work while there are soldiers in the streets, just to show the international community that you are in control or the situation has normalized, is irresponsible. The situation here is still tense, volatile and dangerous," PUDEMO leader Mlungisi Makhanya told the South African Broadcasting Corporation. .
Amnesty charges that Eswatini authorities use repressive laws, including the 1938 Sedition & Subversive Activities Act and the 2008 Suppression of Terrorism Act, to silence critics. Journalists, human rights defenders and political activists have been imprisoned simply for speaking out against this repression of dissent for many years.
Eswatini, formerly known as Swaziland, gained independence from Britain in 1968, and has been ruled by King Mswati III since 1986. He chooses the prime minister and cabinet, and has the power to dissolve Parliament. While the royal family flaunt an opulent lifestyle, some six out of 10 of citizens live in poverty. Many in the small and mountainous landlocked nation are on the brink of hunger and have to cross into South Africa to find work. (UN News, NYT)
Eswatini last saw an outburst of protest 10 years ago, inspired by the Arab Revolution.
Photo: Swazi students from University of Pretoria protest at Eswatini embassy. Via
Twitter