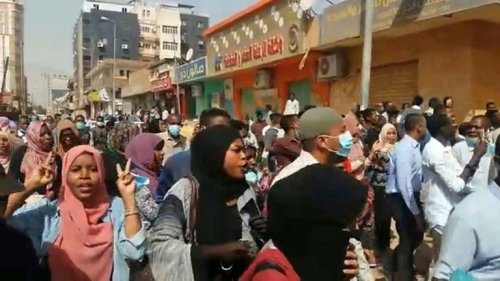 The UN High Commissioner for Human Rights, Michelle Bachelet, on Jan. 17 called on the government of Sudan to protect its people's rights to peaceful assembly and freedom of expression in the face of mounting violence. Since mid-December, anti-government demonstrations have been taking place in multiple cities across Sudan. As of Jan. 6, a total of 816 people had been arrested, including "journalists, opposition leaders, protestors and representatives of civil society." The government has confirmed 24 deaths but other reports place the number at double that. There have also been reports of security forces following protesters into hospitals and firing tear-gas and live ammunition inside.
Sudan, a member of the International Covenant on Civil and Political Rights, "is obliged to take all necessary measures intended to prevent arbitrary deprivations of life by their law enforcement officials," Bachelet said. "I also call on the authorities to ensure that all those arbitrarily detained for the exercise of their rights to freedom of peaceful assembly and expression are promptly released, and that these rights are fully protected."
This protest movement started in response to Sudan's economic crisis, which has deepened despite the lifting of US sanctions on the country last year. The initial impetus of the protests was the government's ending of fuel and wheat subsidies. The protesters are now calling for President Omar al-Bashir to step down. He has ruled the country for 30 years.
From Jurist, Jan. 18. Used with permission.
Note: Sudan lost critical oil revenues with the independence of South Sudan in 2011.
Photo via Sudan Tribune