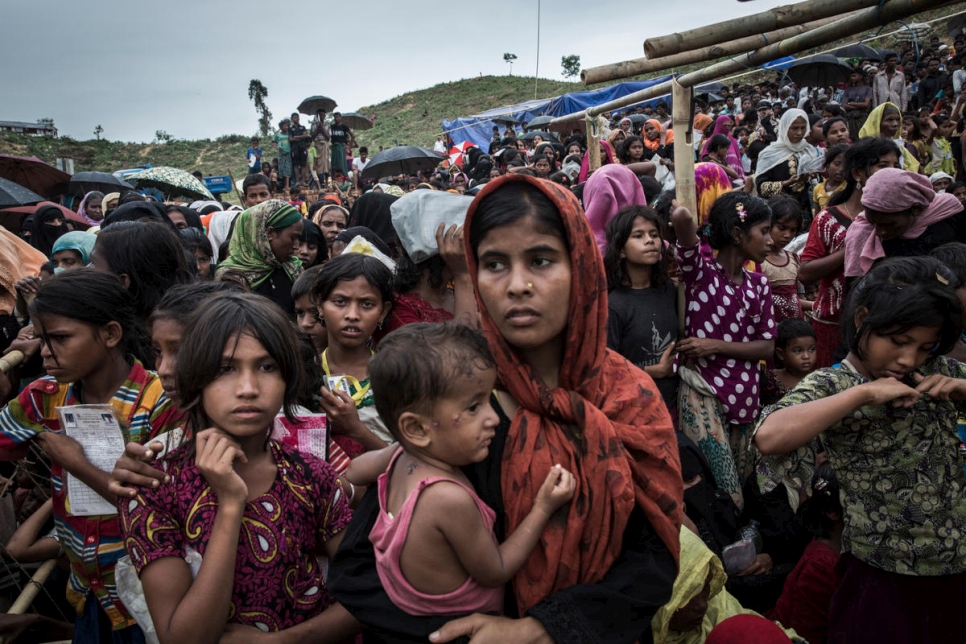 UN investigators on Sept. 18 renewed their call for charges against Burma military officials suspected of carrying out a genocide against the nation's minority Rohingya population over the past year. The UN Office of Human Rights published an exhaustive list of atrocities and called "for the investigation and prosecution of Myanmar's Commander-in-Chief, Senior General Min Aung Hlaing, and his top military leaders for genocide, crimes against humanity and war crimes." Since last August, 700,000 Rohinga refugees have fled into neighboring Bangladesh, and many have spoken of the Burmese military's attacks on their villages, describing actions that are considered crimes against humanity under international law. This August, a UN fact-fidning mission for the first time referred to the ethnic conflict in Burma as a genocide. Burma's government officially rejected the charges.
The conflict between the stateless Muslim Rohingya population and Burma's majority Buddhist population has flared periodically since 1942. A Doctors Without Borders report last year estimated a death toll of at least 9,000 Rohingya just in the first month of the latest escalation of the conflict, which began last August. A September 2017 UN report (PDF) outlined numrous atrocities, but this is the first time the UN is calling for the arrest of responsible parties.
From Jurist, Sept. 19. Used wth permission.
Note: The UN fact-finding mission report on the Rohingya crisis, released Aug. 27, first labeled the conflict a genocide and called for the prosecution of Burmese leaders.
Photo: UNHCR