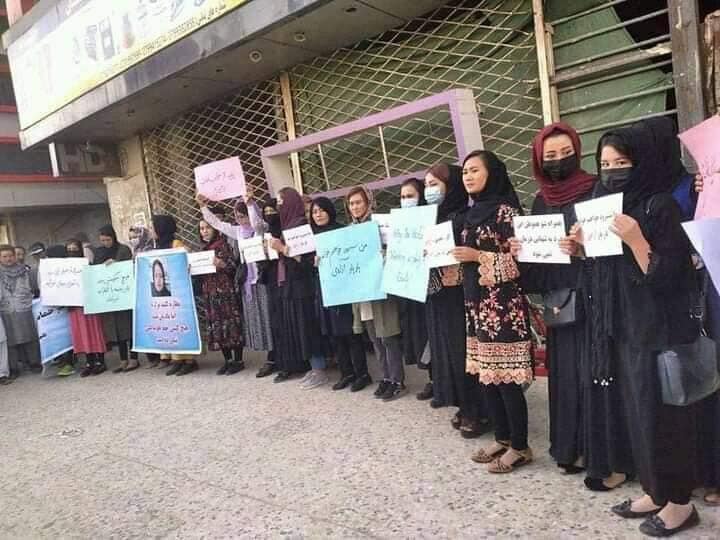 The Taliban are steadily "dismantling the human rights gains of the last 20 years," said Amnesty International in a new briefing issued jointly with the International Federation for Human Rights (FIDH) and the World Organization Against Torture (OMCT), documenting the militant group's wide-ranging crackdown since their seizure of Kabul little more than five weeks ago. Contrary to the Taliban's repeated claims that they will respect the rights of Afghans, the briefing, entitled "Afghanistan's Fall Into the Hands of the Taliban," details a litany of human rights abuses including targeted killings of civilians and surrendered soldiers, and the blockading of humanitarian supplies into the Panjshir Valley, which constitute crimes under international law. Restrictions have also been re-imposed on women, freedom of expression and civil society.
"In just over five weeks since assuming control of Afghanistan, the Taliban have clearly demonstrated that they are not serious about protecting or respecting human rights. We have already seen a wave of violations, from reprisal attacks and restrictions on women, to crackdowns on protests, the media and civil society," said Dinushika Dissanayake, Amnesty International's deputy director for South Asia. "The UN Human Rights Council must establish a robust, independent mechanism with a mandate to document, collect and preserve evidence of ongoing crimes under international law and other serious human rights violations and abuses across Afghanistan."
As a result of a climate of fear bred by the Taliban's seizure of power, many Afghan women are now wearing the burqa, refraining from leaving the house without a male guardian, and stopping other activities to avoid violence and reprisals. Despite the myriad threats now presented, women across the country have been holding protests.
While some protests have been allowed to continue peacefully, many have been violently repressed by the Taliban. On Sept. 4, approximately 100 women at a protest in Kabul were dispersed by Taliban special forces, who fired into the air and reportedly used tear gas. (Amnesty International, Sept. 20)
Photo: Khaama