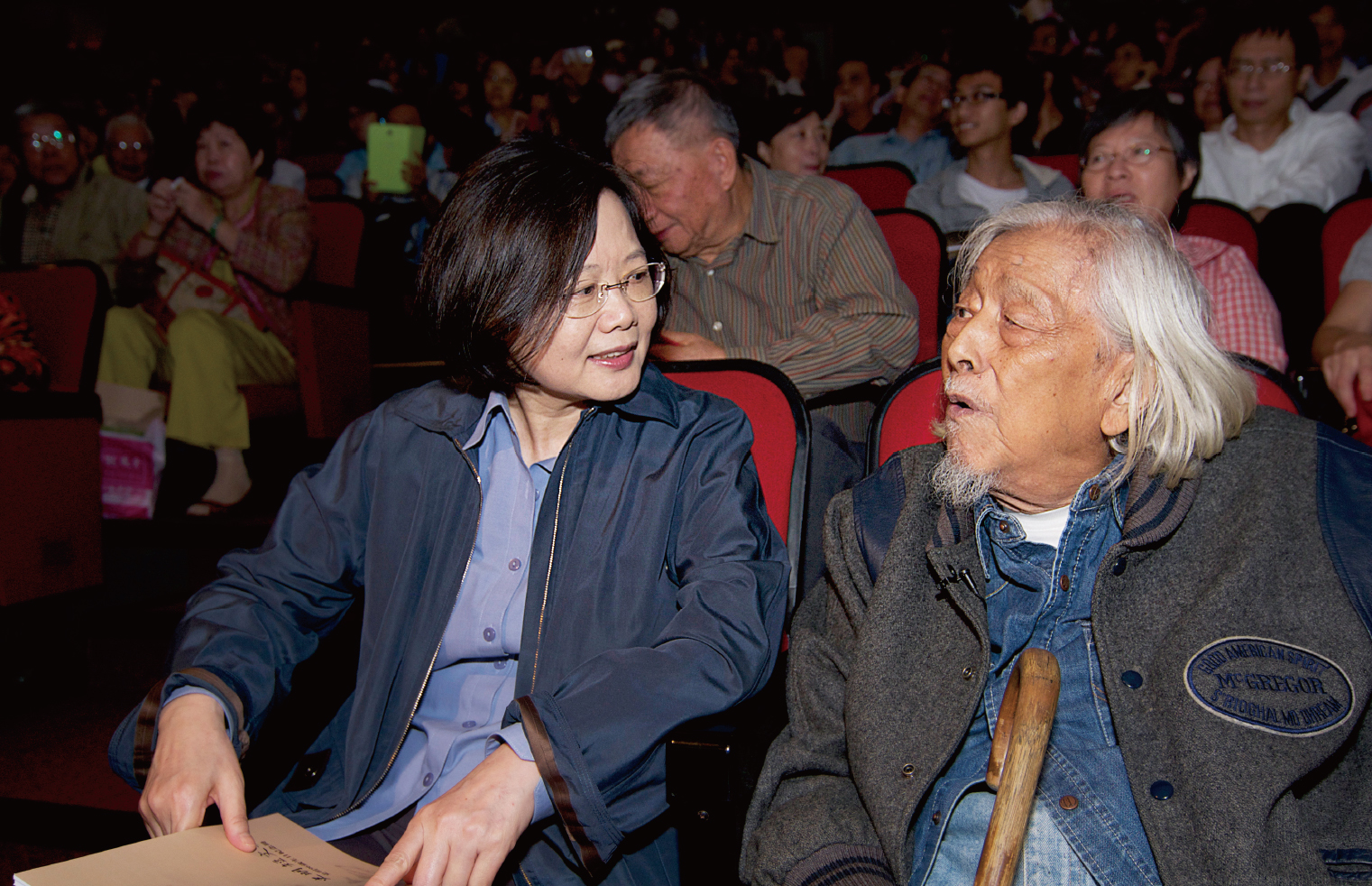 Lifelong Taiwanese independence activist Su Beng died in Taipei Sept. 20, just a few weeks away from his 101st birthday. A resistance fighter against the Japanese during World War II, he subsequently became an underground militant who plotted against the dictatorship of Chiang Kai-shek. After being forced into exile in Tokyo, he wrote his history of Taiwan, an openly partisan work with an anti-imperialist perspective, and became a vocal advocate for democracy in his island home, and its formal independence from China. He returned to Taiwan with the democratic transition of the 1990s, where he continued to agitate for independence, eventually becoming a respected advisor to current President Tsai Ing-wen.
With a birth-name of Shih Chao-hui and also known by his psuedonym Shi-Ming, Su was born in Taipei's Shilin district when Taiwan was still a colony of the Japanese Empire in 1918. Drawn to Marxism as a student at Tokyo's Waseda University in the late 1930s, he developed a strong anti-colonial sentiment. After graduating in 1942, he went to the Yangtze Delta region of Japanese-occupied China, and took a position with the puppet government of Wang Jingwei—to serve as an undercover agent, passing intelligence to the Communist insurgents.
He later joined the insurgents, and fought alongside them—against both the Japanese and then the Kuomintang, the forces of Chiang Kai-shek's Nationalist government which had been in an uneasy alliance with the Communists during World War II.
After the defeat of the Japanese in 1945, he headed to China's Communist-controlled north, initially to join in building a new society there. But witnessing arbitrary executions and other abuses by the Communists led him become disillusioned and to return to Taiwan.
After the Kuomintang retreated to Taiwan and established their dictatorship there at the end of Chinese Civil War in 1949, Su again found himself in resistance. In 1950, he established the underground Taiwan Independence Armed Corps, which plotted the assassination of Chiang Kai-shek.
In 1952, to avoid arrest, Su stowed away on a ship to Japan, where he was briefly imprisoned but ultimately granted political asylum. He established a noodle shop in Tokyo's Ikebukuro district, and settled down to write his book, Taiwan's 400 Year History, which was first published in Japanese and later in Mandarin and English. He rejected both the Kuomintang and Communist position that Taiwan is part of China, viewing Chinese rule over the island as another colonialism, like that of the Japanese, Spanish and Dutch. Su Beng, the name he is best known by, was first used as his pen-name for the book.
In 1967, he renounced armed struggle and formed the Taiwan Independence Association, which organized among the island's exile diaspora.
In 1993, with Taiwan's democratc opening, he finally returned to Taipei. There,  he launched the Taiwan Independence Action Motorcade, which still rolls through the streets with loudspeakers, banners and gongs advocating independence for Taiwan. He was revered as a grandfather figure for the island's resurgent independence movement.
For the past few years, Su served as a senior adviser to President Tsai Ing-wen, who attended his 100th birthday celebration in November 2017 (by the traditional Asian method of calculating age, which includes time spent in the womb). Until the end, he pressed for President Tsai's Democratic Progressive Party to remain true to its founding pro-independence stance. "Taiwan is bound to prevail," Su is reported to have said in his final words. (SupChina, Taiwan News, Focus Taiwan)
Photo of Su Beng with Tsai Ing-wen via SupChina