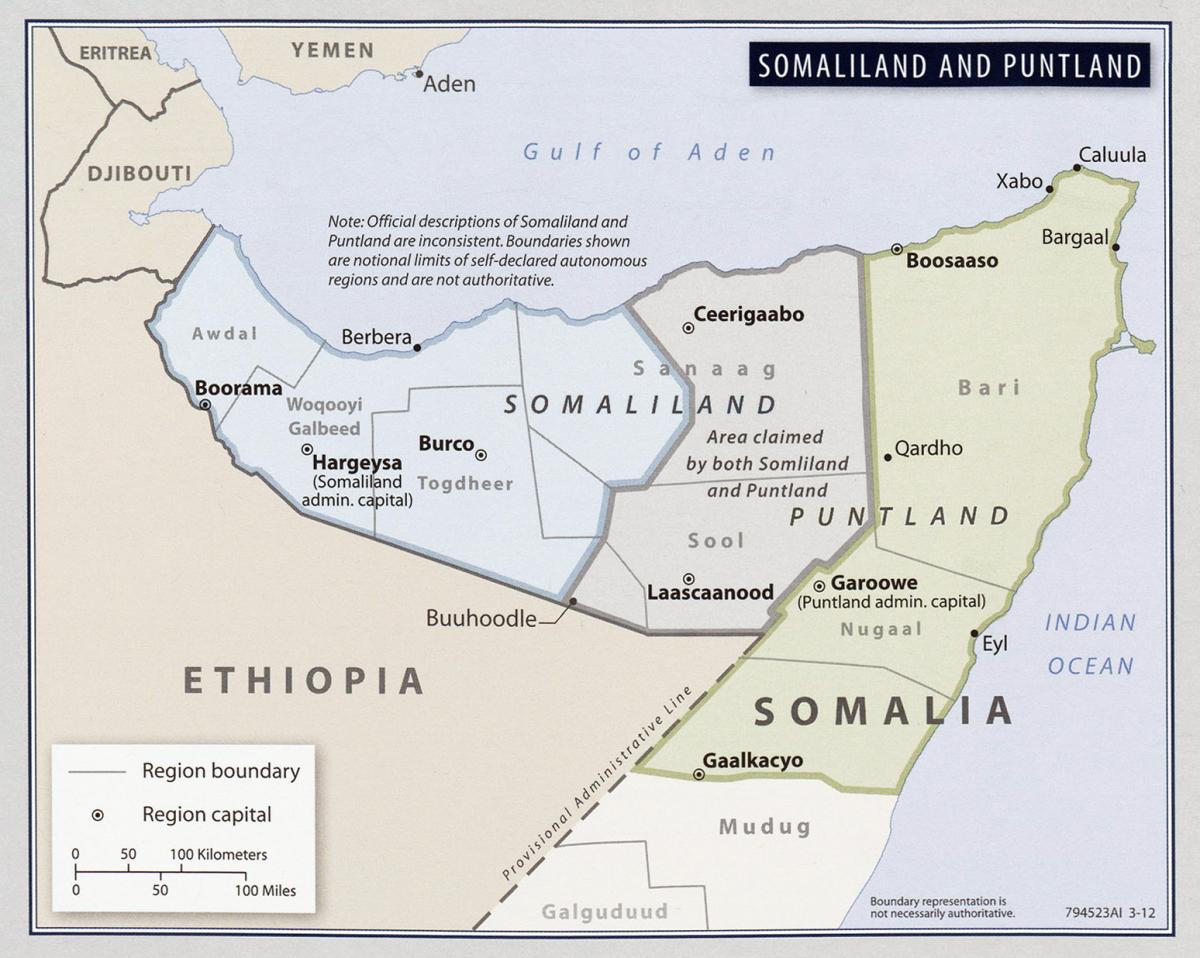 The United Arab Emirates announced April 16 that it is ending its military training program in Somalia, as the governments of Abu Dhabi and Mogadishu trade charges back and forth. Ostensibly the move comes in response to the seizure of millions of dollars from a UAE plane by Somali security forces last week. But tensions between the two governments have been on the rise over Emirati plans to build a military base in Somaliland, the self-declared republic that is effectively independent from Mogadishu. The UAE has trained hundreds of troops since 2014 for the weak and fractious Mogadishu government. But Mogadishu sees establishment of a foreign base at Somaliland's port of Berbera as a move toward recognition of the breakaway republic, calling it a "clear violation of international law."
The money seized from the plane was intended for salaries of Somali soliders. The UAE has been paying the security forces of the Somali government, as well as working with those of Somaliland and the autonmous region of Puntland, to combat piracy and the Shabaab rebels.
The tensions are enflamed by the rivalry between the UAE and Turkey over the Qatar crisis. The Somaliland government is supporting the UAE and its Gulf State allies in the siege against Qatar. The Mogadishu government, which receives military and economic aid from Ankara, supports Turkey and its ally Qatar. (Middle East Eye, April 1; MEE, April 12)
In a bad sign of hardening attitudes, a young poet from Somaliland has been sentenced to three years in prison by a court in the breakaway republic over a poem she wrote that advocated reunification with Somalia. Naema Ahmed Ibrahim was arrested in January at the airport in Somaliland's capital of Hargeisa while attempting to fly to Mogadishu. She was charged with "anti-national activity of a citizen abroad" and "bringing the nation into contempt." The court last week found her guilty of the second charge.
The sentence was protested by Guleid Ahmed Jama, director of Somaliland's independent Human Rights Center. "Freedom of expression is enshrined and protected by the constitution of Somaliland," he told the BBC. "We urge the government of Somaliland to respect its own constitution." (Face2Face Africa, Mareeg, April 15)