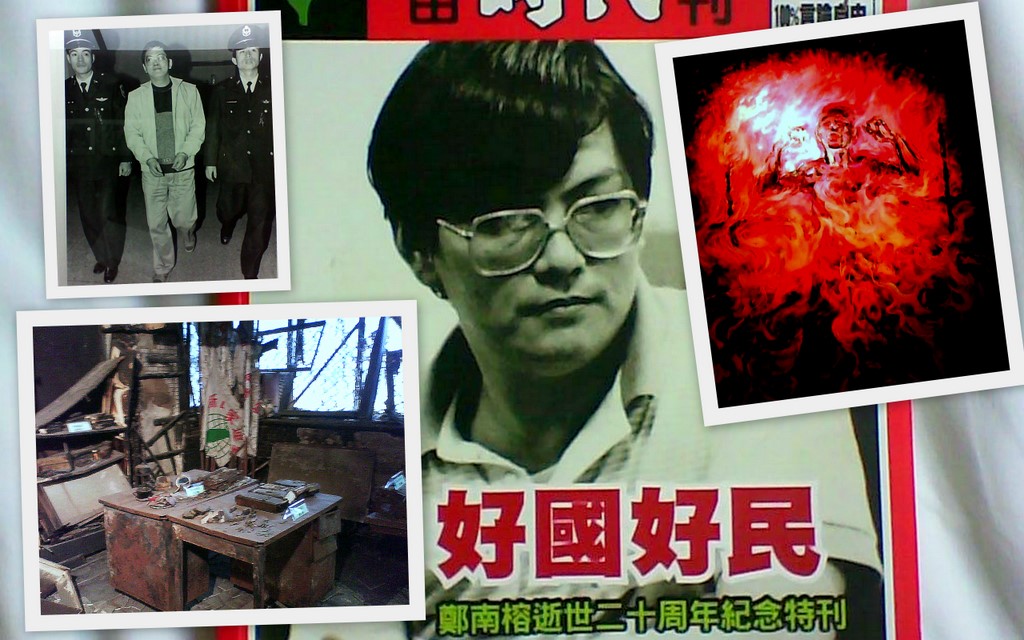 Pressure from China, restrictive legislation and self-censorship among Taiwanese youth have emerged as threats to freedom of speech in Taiwan, according to Nylon Cheng Liberty Foundation director Cheng Tsing-hua. He made his comments on Taiwan's Free Speech Day, April 7, which commemorates the day in 1989 that his brother Cheng Nan-jung, a young democracy advocate under the gradually loosening one-party dictatorship of the Kuomintang, self-immolated as a protest against government restrictions on freedom of expression. The surviving Cheng noted that the recent Taiwanese film Missing Johnny was last month banned in China after the male lead, Lawrence Ko, was reported to be a supporter of Taiwanese independence. He also pointed to Taiwan's Assembly and Parade Act, a holdover from the KMT dictatorship, as restricting the right to hold public demonstrations. And he noted government orders banning the public from displaying the national (Republic of China) flag at various occasions— such as the 2008 visit of Chen Yunlin, then chairman of China's Association for Relations Across the Taiwan Straits.
However, Cheng named the biggest threat to free speech as the growing reluctance among Taiwanese youth to talk about politics for fear of being labeled "pro-Taiwanese independence." Since the Sunflower Movement four years ago, Taiwanese youth had become less interested in participating in public affairs, he said, adding that he finds fear-induced self-censorship more worrying than anything. (Taipei Times, April 9)
Cheng's observations are sobering, as Taiwan has emerged as a last bastion of free speech in the Chinese-speaking world with the closing of political space in Hong Kong. Last year, Reporters Without Borders announced that it will open its first Asian bureau in Taipei,after considering but rejecting Hong Kong. Wuer Kaixi, an emeritus member of the group's board and a leader of the 1989 Tiananmen Square protest movement who escaped China via Hong Kong, told the New York Times: "Hong Kong was originally the first choice for the Asia bureau. But today China doesn't just suppress its own people, it is now increasingly exporting that suppression to Hong Kong."
The Taiwan High Court last month upheld the acquittal of the student leaders of the Sunflower Movement, finding that their protests in 2014 were a form of expression protected under freedom of speech laws. The case was appealed to the high court by prosecutors after a district court in March 2017 acquitted 22 leaders of the movement of charges related to the 24-day occupation of Taiwan's Legislature. (CNA, March 13)
The biography on the Nylon Cheng Liberty Foundation website says that Cheng Nan-jung self-immolated while awaiting arrest for publishing a draft constitution for an independent Republic of Taiwan.
Image montage from Nylon Cheng Liberty Foundation via FathomTaiwan