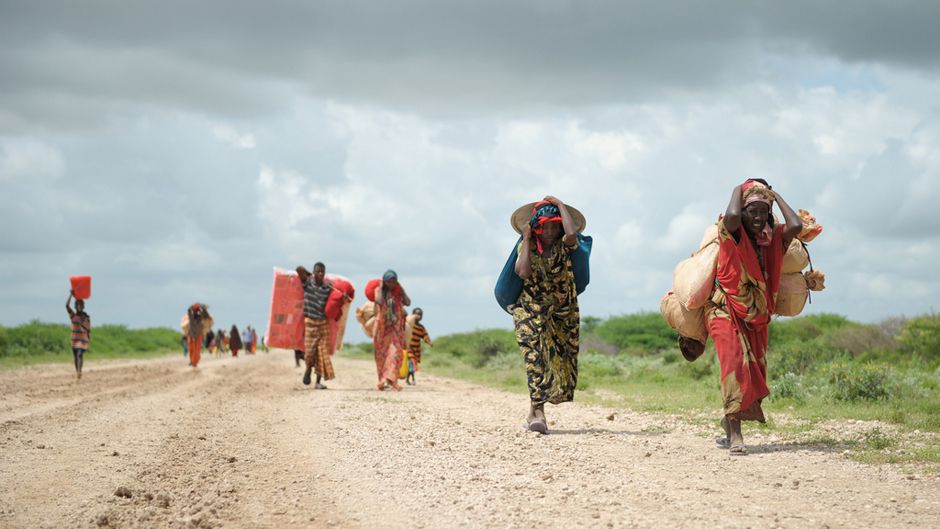 A lot of attention is paid to the possible impacts of the climate crisis on international migration—particularly the potential movement of people from the Global South to the Global North. Now, a new report from the World Bank says that climate change could force 216 million people to migrate within their countries by 2050. People living in under-developed regions—such as parts of sub-Saharan Africa—are the most likely to be forced to move. Immediate and concerted effort to reduce carbon emissions could reduce the scale of climate migration by as much as 80%, however. The report is a reminder of what gets overlooked in the focus on South-North migration: There are currently 48 million internally displaced people compared to 20.7 million refugees. Of those refugees, 80% live in countries neighboring their country of origin, and only 16% live in countries in the Global North.
From The New Humanitarian, Sept. 17
See our last post on climate refugees.
Photo of displaced families in Somalia: UN Photo/Tobin Jones via Flickr