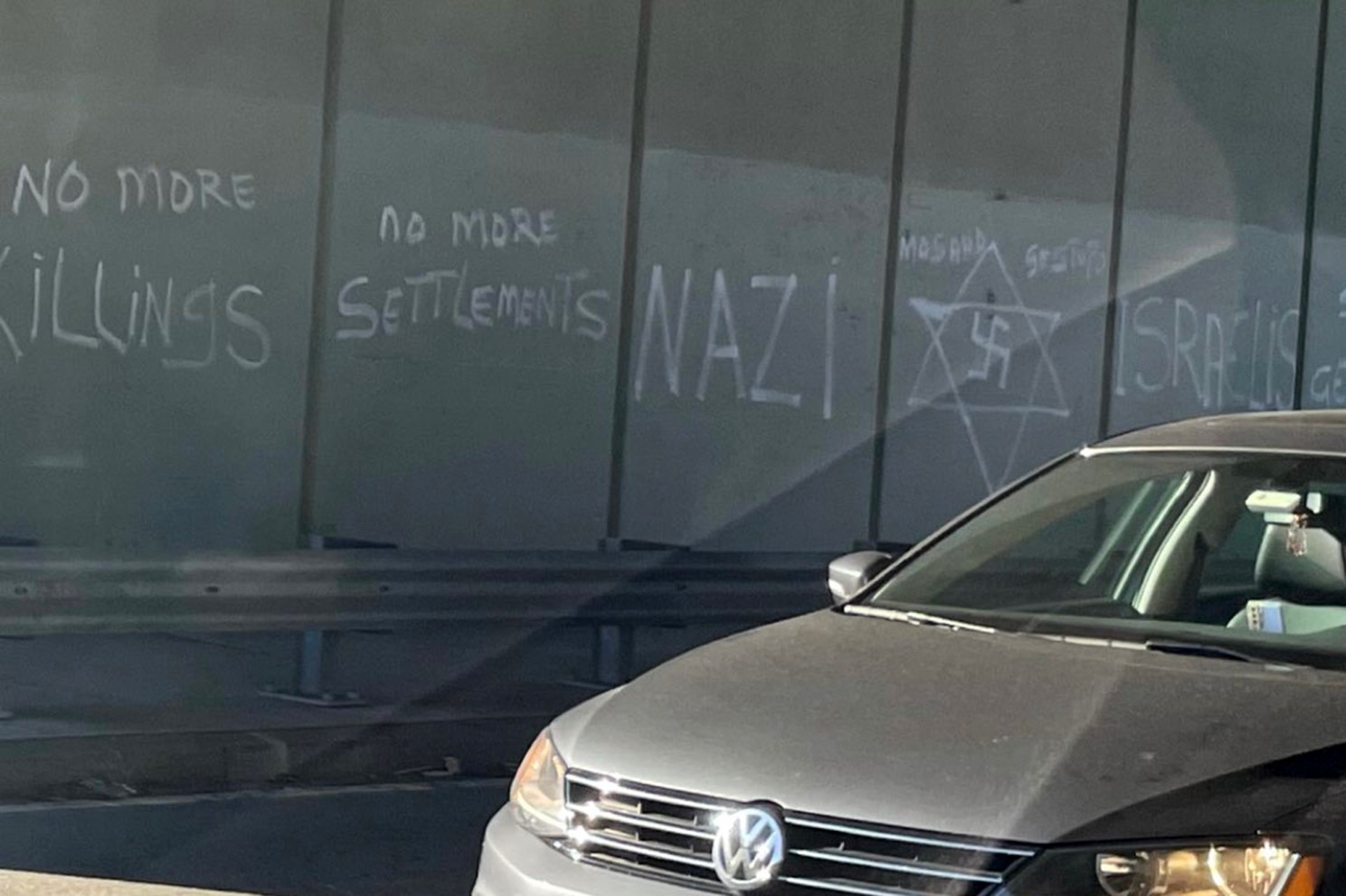 In Episode 90 of the CounterVortex podcast, Bill Weinberg examines claims from New York's Gov. Kathy Hochul and local politicians of "anti-Semitic graffiti" spray-painted along Manhattan's Harlem River Drive on the eve of Yom Kippur. The governor's press release did not tell us what the graffiti actually said. This is rather critical information, given the contemporary controversies about what constitutes an anti-Semitic slur, and the confusion between anti-Zionism and anti-Semitism. Yet most media coverage uncritically accepted Hochul's claims. Weinberg parses the facts in the case, and (as usual) finds plenty to criticize on both sides: the spray-painters and the politicians. Listen on SoundCloud or via Patreon.
Production by Chris Rywalt
We ask listeners to donate just $1 per weekly podcast via Patreon—or $2 for our new special offer! We now have 27 subscribers. If you appreciate our work, please become Number 28!
Photo via Twitter