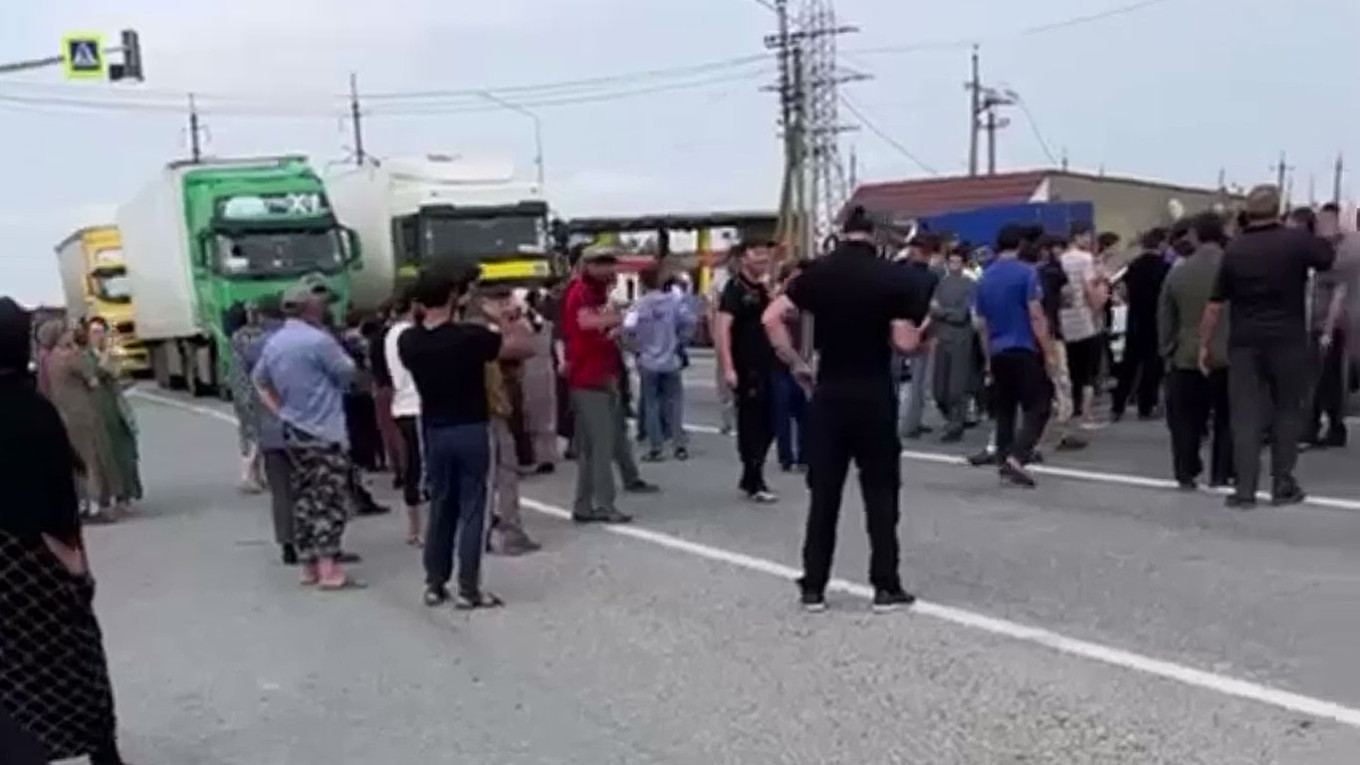 More than 2,000 people have been detained in protests across Russia since President Vladimir Putin announced a mobilization of military reserve troops to fight in Ukraine, according to human rights monitor OVD-Info. The demonstrators are risking long prison terms under laws passed shortly after the Ukraine invasion was launched, which have facilitated a harsh crackdown on dissent.
At least 20 were detained Sept. 25 in the North Caucasus republic of Dagestan, where police fired in the air to disperse local residents who were blocking a highway at the village of Babayurt. But the following day, the protests spread to the regional capital of Makhachkala, where demonstrators shouting "No to war" were attacked by riot police. Dagestan's regional leader Sergei Melikov dismissed the demonstrations as foreign-fomented, saying: "Obviously, the protests in Makhachkala were prepared and controlled from abroad." (The Guardian, Moscow Times, Moscow Times, Radio Australia, Meduza, BBC News)
Reports indicate that it is not only military reservists who are being called up, and that a general conscription is actually underway in some areas. There are also reports of disproportionately high numbers called up in poor regions populated by ethnic minorities, such as the North Caucasus republics and Buryatia.
Rights activists in Crimea say the call-up is disproportionately targeting Crimean Tatars, an ethnic group that has overwhelmingly opposed Russian rule since the peninsula was unilaterally annexed in 2014. "This is a conscious effort to destroy the Crimean Tatar nation," Ukraine's President Volodymyr Zelenskiy said in his nightly TV address Sept. 24.
Tamila Tasheva, Zelenskiy's top official for Crimea, also said she believes Russia is targeting the group deliberately. "Crimean Tatars are the least loyal segment of the population to Russia, and it was clear they were very buoyed by recent Ukrainian military successes. Now they are being punished," she said. (The Guardian)
Photo via Moscow Times