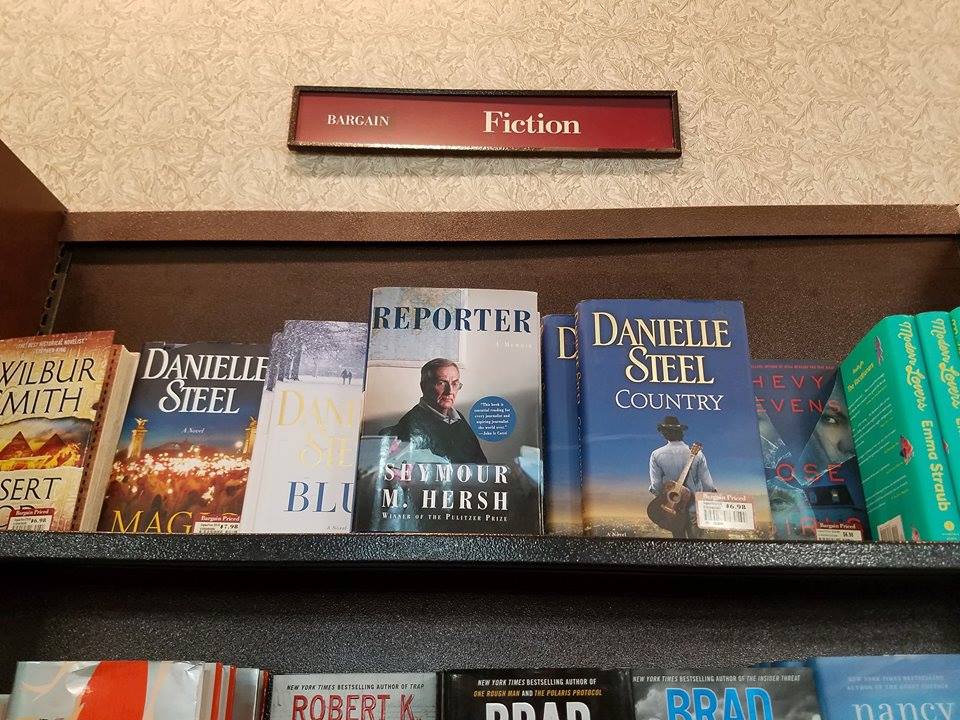 Syria Solidarity NYC will be protesting Seymour Hersh's appearance at the New York Public Library to promote his newly released memoir on June 20. It is a painful irony that Seymour Hersh, who broke the My Lai massacre story in 1968, has now become an open supporter of the genocidal Assad regime, portraying it as a guarantor of "stability" and repeatedly covering up for its massacres. Please stand with us, and for the Syrian victims who cannot be present.
In his new memoir, Reporter, Hersh stands by his theorizing (based, of course, on conveniently anonymous sources) that the Syrian rebels were reponsible for the August 2013 chemical attack at Ghouta that killed hundreds—1,500, by high estimates. An investigation by Human Rights Watch, based on foresnic findings of UN teams on the ground, concluded that the Bashar Assad regime was responsible for the attack—even identifying the military base the chemical warheads were launched from. The UN Commission of Inquiry on the Ghouta attack also determined that the sarin gas used in the attack had originated from the Assad regime's stockpile (Reuters, March 5, 2014).
The Commission of Inquiry last year determined that there had been more than 30 chemical attacks over the course of the Syrian war—overwhelmingly attributed to the Assad regime. However, the UN Joint Investigative Mechanism on Syria, established with the Organization for the Prohibition of Chemical Weapons (OPCW) to formally assign blame in the attacks, had its mandate vetoed by Russia in November, putting an end to its work.
In his memoir, Hersh also repeats his portrayal of the Syrian opposition as monolithically "jihadist"—a betrayal of the pro-democracy civil resistance that has been struggling against the Assad dictatorship since March 2011, even as the regime has escalated to genocide.
Hersh has now become an open supporter of this genocidal regime. In a 2013 interview with Democracy Now—after that year's Ghouta chemical attack—he said, "Inside the [intelligence] community, for the last year, it's been known that the only game in town, whether you like it or don't like it, was Bashar… because…the opposition…were being overrun by jihadists… [T]the only solution for stability was Bashar. You have to just like it or don't like it."
Wednesday, June 20 at 6:30 PM
New York Public Library
Fifth Avenue at 42nd St, New York, NY
Check us out on Facebook
Image: Hersh's memoir placed in the "fiction" section where it belongs by Syria Solidarity NYC