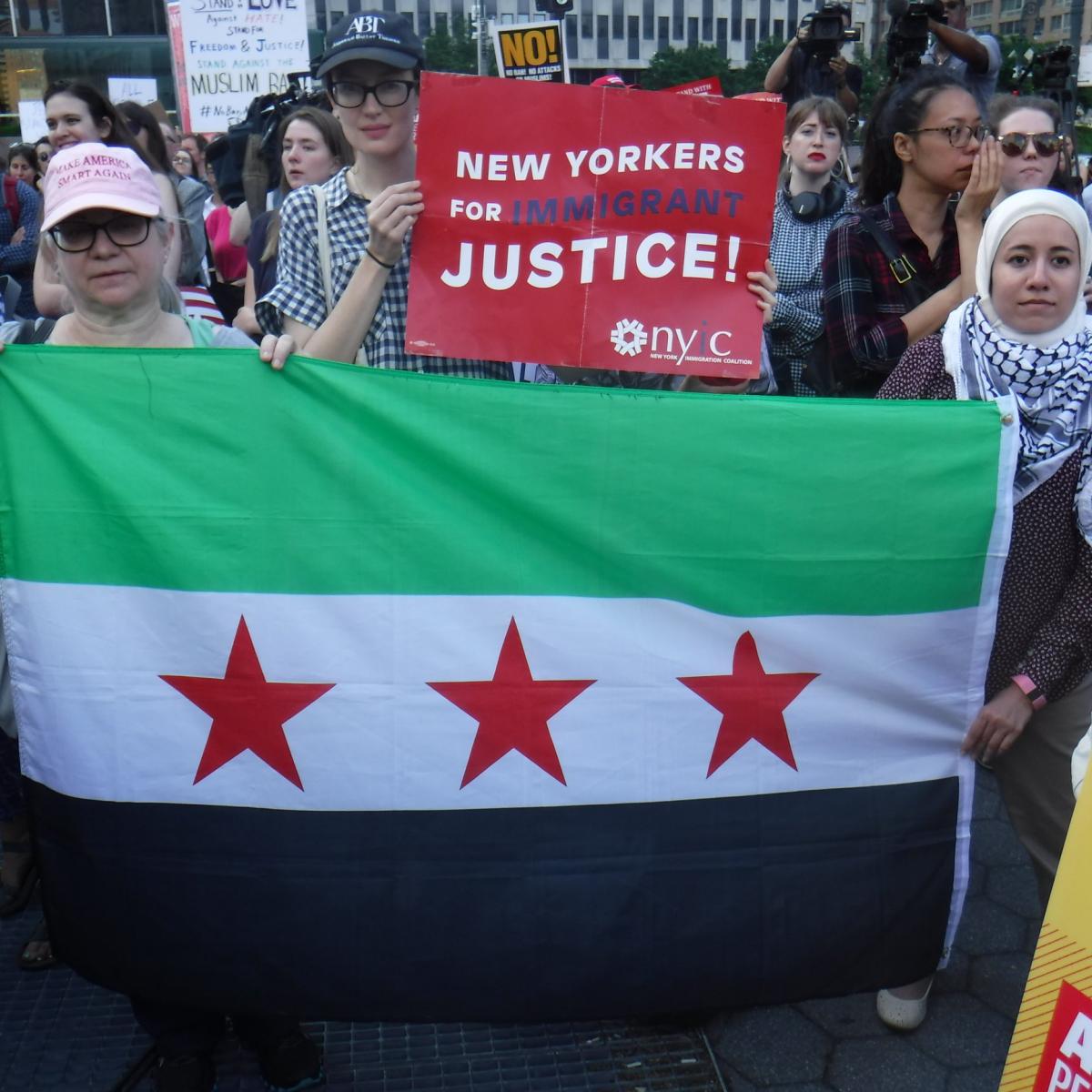 In Episode 14 of the CounterVortex podcast, Bill Weinberg notes the national protest wave that brought down president Park Geun-Hye in South Korea in December 2016, and asks why Americans can't similarly rise to the occassion and launch a mass militant movement to remove Donald Trump. Given this extreme emergency—the detention gulag now coming into place, with undocumented migrants the "test population" for domestic fascism—we should be mobilizing in our millions. Apart from the broad masses being simply too distracted by gizmos and consumerism to see the walls closing in (a problem to be discussed elsewhere), Weinberg identifies two significant obstacles to unity: 1. The fundamental split in the left over the whole question of Russia and its electoral meddling; and 2. The phenomenon of party parasitism, with both the Democrats and sectarian-left factions seeking to exploit popular movements to advance their own power. He concludes by asking whether social media, which is partially responsible for getting us into this mess through its totalizing propaganda environment, can help get us out—whether it can empower us to sidestep the Dems and the alphabet-soup factions alike and work rapidly and efficiently to build a leaderless, broad-based, intransigent movement around the aim of removing Trump. Listen on SoundCloud, and support our podcast via Patreon.
The text of this rant is also on Bill Weinberg's Facebook page.
Music: General Strike by D.O.A.
Production by Chris Rywalt
We are asking listeners to donate just $1 per episode via Patreon. A total of $30 per episode would cover our costs for engineering and producing. We are currently up to $15.
New episodes will be produced every two weeks.
Photo of protest at Foley Square, Manhattan, by Syria Solidarity NYC