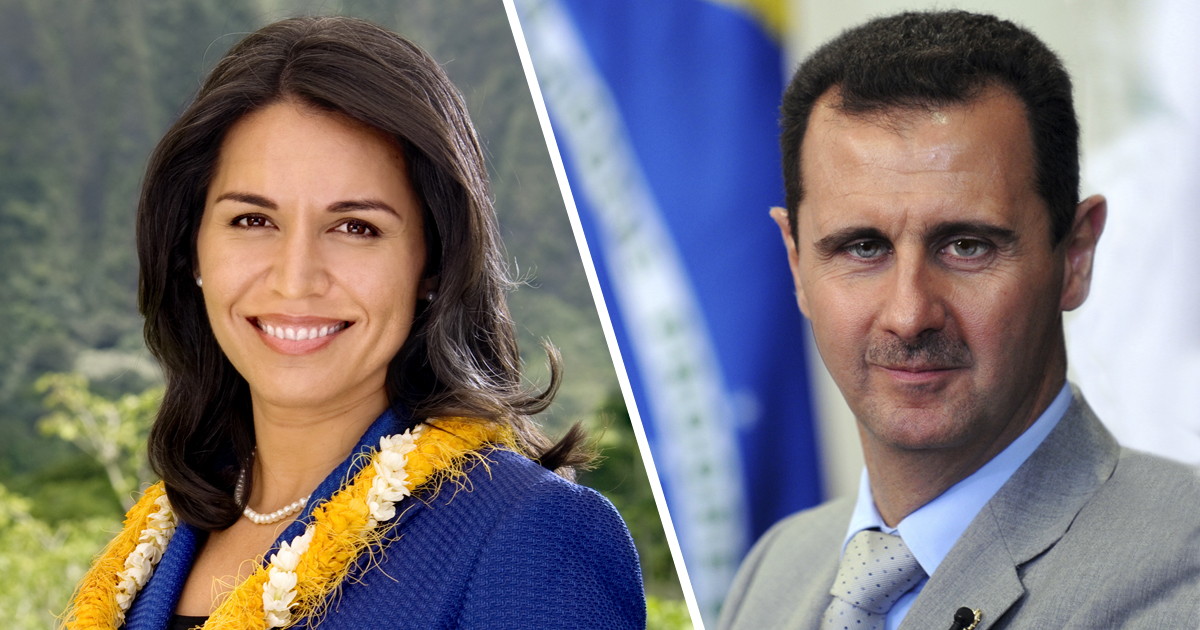 Is Democratic presidential hopeful Tulsi Gabbard a pseudo-peacenik fraud who supports US military adventures as long as they target Islamist terrorists but not the bloody dictators she is enamored of? Actually, yes. In Episode 38 of the CounterVortex podcast, Bill Weinberg traces Gabbard's trajectory, from a youthful devotee of a Hare Krishna schism to her current embrace of the Hindu fascism of Narendra Modi and political love affair with the genocidal Bashar Assad. Based on Weinberg's profile of Gabbard's strange politics on Freedom Leaf website. Listen on SoundCloud, and support our podcast via Patreon.
Production by Chris Rywalt
We ask listeners to donate just $1 per episode via Patreon. A total of $30 per episode would cover our costs for engineering and producing. We are currently up to $20.
Erratum: Indian independence formally took effect in 1947, not 1949. The Indian constitution was drafted in 1949.
Image via Freedom Leaf