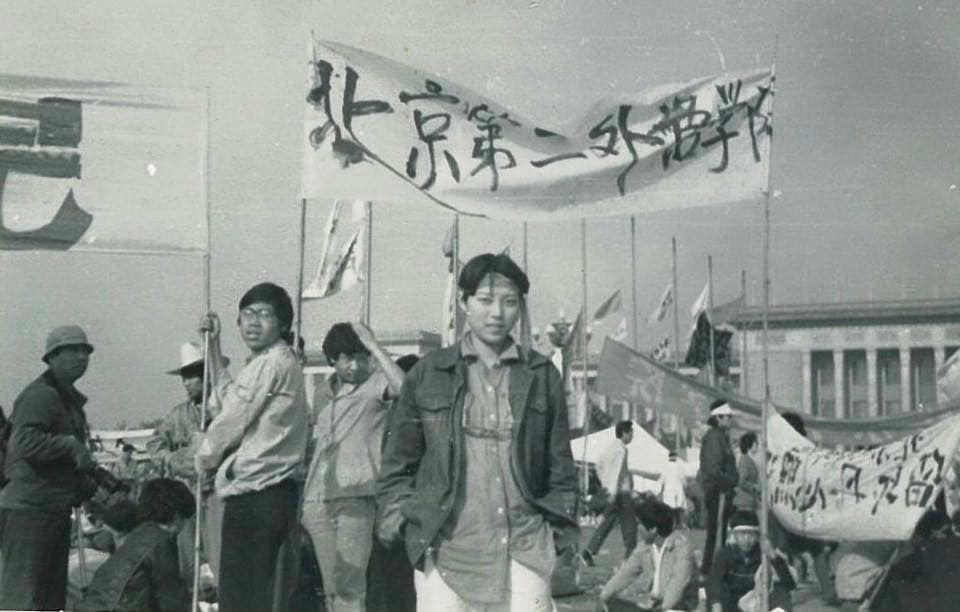 In Episode 34 of the CounterVortex podcast, Bill Weinberg interviews Rose Tang, veteran journalist, activist, artist, musician, and survivor of the Tiananmen Square massacre. In an in-depth oral history, Tang recounts her experiences as a student leader in Beijing in the spring of 1989, her witness to the June 4 repression, and her work as a public voice for Tiananmen Square survivors. Books and works discussed include: Prisoner of the State: The Secret Journal of Premier Zhao Ziyang (Simon & Schuster 2009); The People's Republic of Amnesia: Tiananmen Revisited by Louisa Lim (Oxford 2014); "Tiananmen Massacre," Tang's contribution to The Princeton Reader: Contemporary Essays by Writers and Journalists at Princeton University (2010); and Jack London's "Credo." Listen on SoundCloud, and support our podcast via Patreon.
Music: Locust Flowers Blooming, Sichuanese folk song performed by Rose Tang
We ask listeners to donate just $1 per episode via Patreon. A total of $30 per episode would cover our costs for engineering and producing. We are currently up to $20.
Photo via Rose Tang