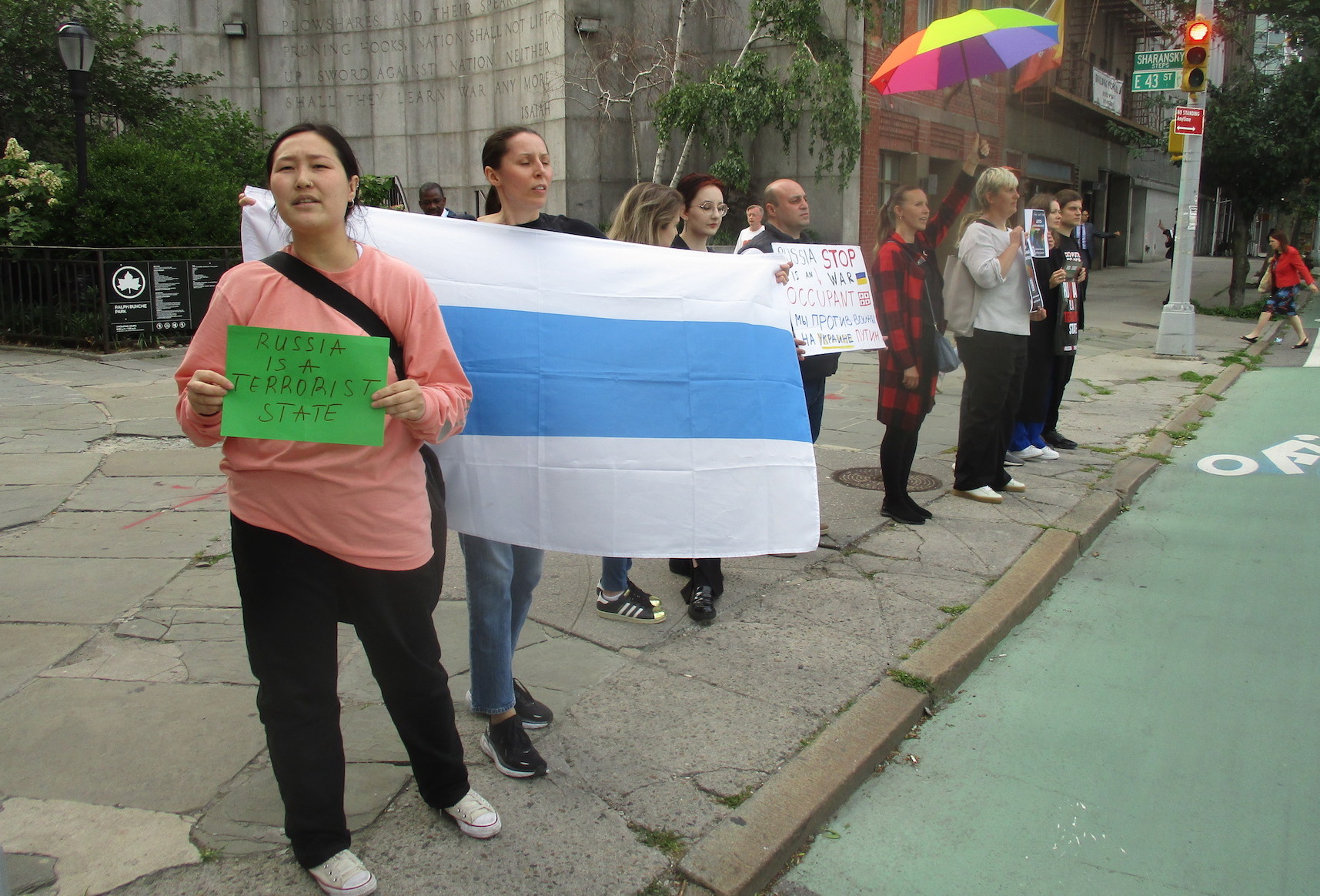 In Episode 180 of the CounterVortex podcast, Bill Weinberg compares two demonstrations outside the UN on the same day—one in support of Puerto Rican independence, timed for the meeting of the Special Committee on Decolonization, and one in support of Russian anti-war dissidents, LGBTQ people and indigenous peoples, now all facing harsh repression. The police state tactics seen in Putin's consolidating dictatorship mirror many of those US colonialism has used in Puerto Rico. And Russia's indigenous peoples have been denied self-determination as surely as the Puerto Ricans. Yet the presence of "tankies"—pseudo-leftists in the camp of Russian imperialism—at the independentista rally illustrates how those who support freedom in Puerto Rico and in Russia have been pitted against each other. Yet another example of how a global divide-and-rule racket is the essence of the state system.
Listen on SoundCloud or via Patreon.
Production by Chris Rywalt
We ask listeners to donate just $1 per weekly podcast via Patreon—or $2 for our special offer! We now have 57 subscribers. If you appreciate our work, please become Number 58!
Photo: CounterVortex