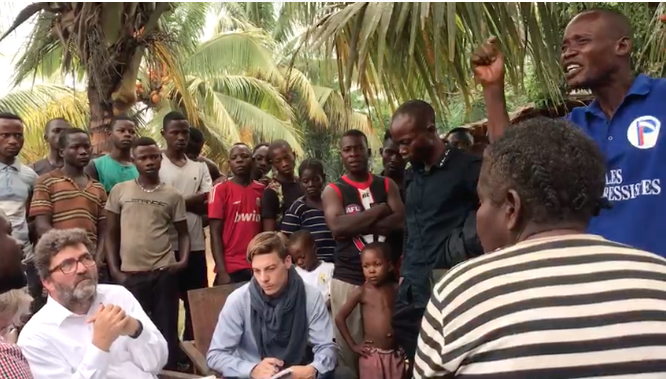 A member of the Congolese environmental and human rights organization RIAO-RDC was killed by a security guard of the Canadian palm-oil company Feronia Inc on July 21, near the company's Boteka plantation in Bempumba, Eqauteur province, Democratic Republic of the Congo (DRC). The killing follows months of intimidation directed at members of RIAO-RDC, who are supporting local communities in filing a grievance against the company for its occupation of their lands. Joël Imbangola Lunea operated a motor-boat to transport people and goods between local villages and the city of Mbandaka. He was also a community activist and member of the NGO Information & Support Network of the DRC (RIAO-RDC), and was involved in mediating land disputes in the area. He was killed when his boat, filled with passengers and their luggage, was approached by a security guard who accused him of transporting stolen palm oil from the plantation. He was beaten and finally strangled to death, his body thrown into the Moboyo River. The security guard is now said to be in hiding.
The killing takes place in a context of rising tensions between Feronia and the local communities at all the company's three plantation sites in the DRC. RIAO-RDC is working to try to bring a peaceful solution to the conflict. It led a first mediation process in 2017 that ended when Feronia pulled out of talks after only a couple of weeks. In November 2018, RIAO-RDC began supporting nine affected communities in another mediation process, this time through the joint International Complaints Mechanism of the German, Dutch and French development banks that finance Feronia's operations. Local members of RIAO-RDC have reported increasing intimidation from Feronia security guards.
The Congolese armed forces have also become involved. On March 16, military troops fired live bullets on protesters from Bolombo and Wamba villages in the municipality of Mwingi, Tshopo province. The two villages are located within Feronia's Lokutu oil palm concession.
Since the beginning of the year, nine communities have protested over unpaid or underpaid wages for local plantation workers, and demanded that the company return lands they say have been illegally usurped.
Lunea leaves behind his wife and five children. He was the sole income earner of the family. (World Rainforest Movement, FarmLandGrab.org, July 23; Illegal Deforestation Monitor, March 22)
Photo of Lunea at mediation session via RIAO-RDC