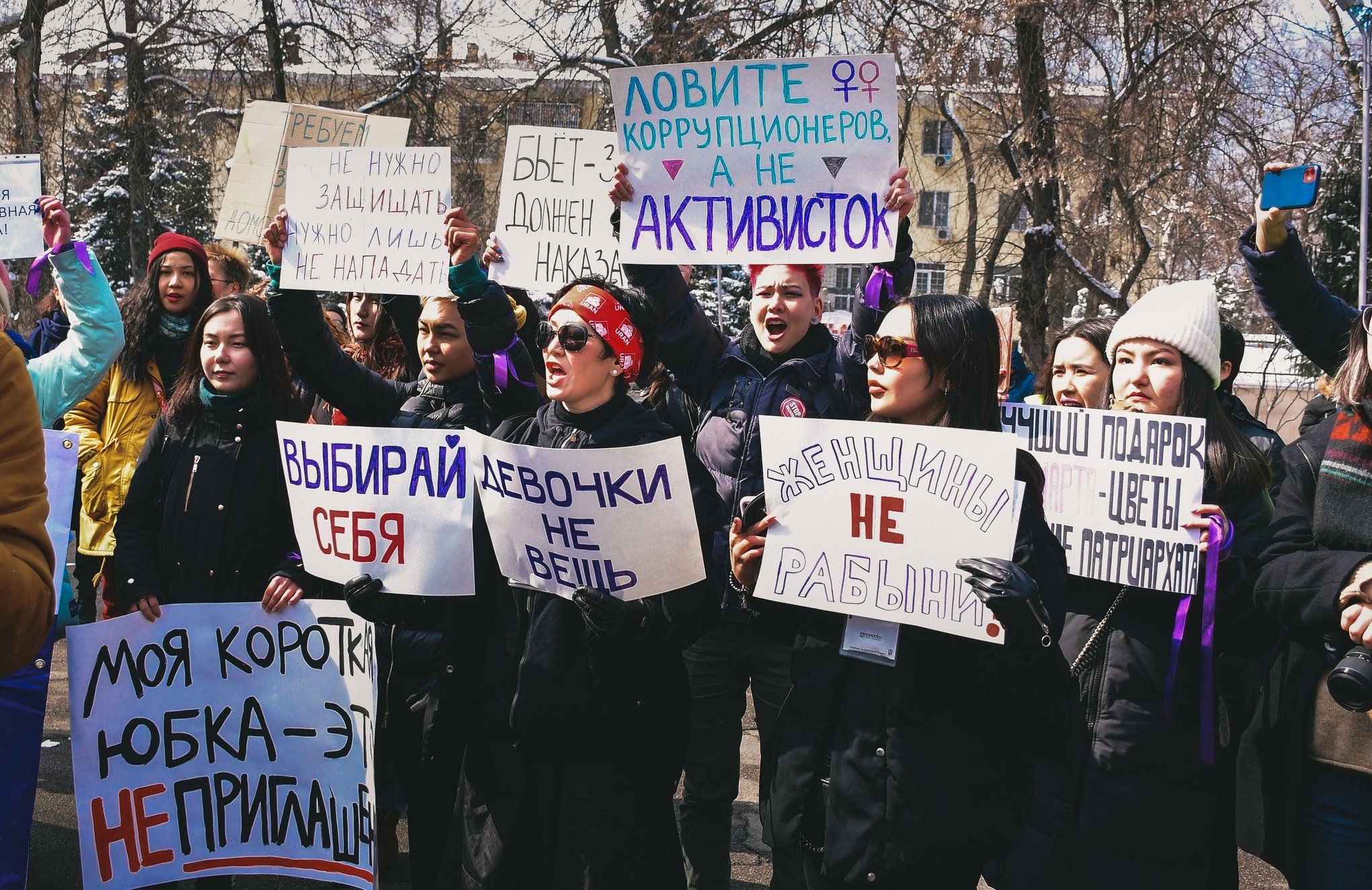 A court in Kazakhstan on March 4 sentenced two activists to two years of "freedom limitation" (similar to probation) for their involvement with banned political groups. The court in the southern city of Taraz found Nazira Lesova and Nazira Lepesova guilty of organizing and participating in prohibited demonstrations as part of their activities with the groups Koshe (Street) Party and Democratic Choice of Kazakhstan (DCK). The sentences came two days after Zhazira Qambarova, another DCK activist, was also sentenced to two years of "freedom limitation" for similar activities. The three women were arrested in February and are among several activists across Kazakhstan who have been arrested for participating in demonstrations ranging from marches in support of women's rights to rallies calling for pro-democratic governmental reforms.
Critics have called the trials "illegal," and accused authorities of using the threat of similar charges to head off protests on behalf of the defendants. Both Nazira Lesova and Nazira Lepesova have reportedly rejected the verdicts and are expected to appeal.
From Jurist, March 8. Used with permission.
Image: KazFem