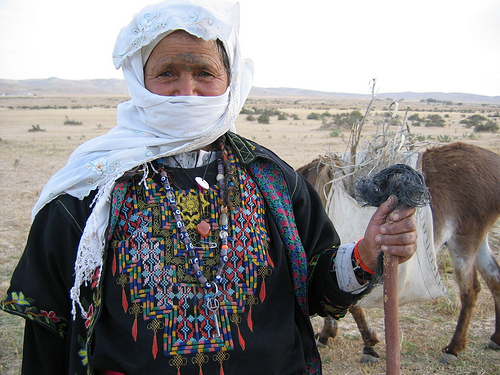 Israeli authorities have revoked the citizenship of hundreds of Bedouin Palestinians in the Negev desert in recent years, leaving many stateless and without recourse to appeal the decision. Since the establishment of Israel in 1948 the Bedouin community has faced policies of dispossession and displacement. More than half of the 160,000 Bedouin in the Negev live in "unrecognized" villages, leaving them deprived of water, electricity and other basic infrastructure. In recent years, Israeli authorities have started revoking the citizenship of Bedouin residents, according to a new report in Haaretz newspaper.
Knesset Member Aida Touma-Suliman of the Palestinian-led Joint List has received many appeals in recent months from Bedouin who have been stripped of their citizenship. Attorney Sausan Zahar from the Adalah Legal Center for Arab Minority Rights in Israel recently appealed to Interior Minister Arye Dery and Attorney General Avichai Mendelblit, asking them to cancel this policy.
According to her petition, sweeping citizenship cancellations has been going on at least since 2010. When Bedouin citizens come to Interior Ministry offices in Beersheba to deal with routine matters such as changing address or obtaining a birth certificate, the Population Authority examines their status, as well as that of their parents and grandparents. In many cases, the clerk tells them their citizenship had been granted in error. Thier status is changed on the spot from citizen to resident. Those who lose their citizenship are given no explanation or opportunity to appeal. Instead, they are instructed to apply for citizenship from scratch.
Zahar says that many requests are denied due to missing documents, a criminal record (not a valid reason for denying citizenship under Israeli law), or even the applicant's inability to speak Hebrew. Many Bedouin women stripped of citizenship fall into the latter category.
Adalah's petition shows that those stripped of citizenship include Bedouin who have been citizens for up to 40 years, served in the army, voted and paid their taxes. As permanent residents, they can vote in local elections but cannot vote in national elections or run for office. They receive social benefits such as medical insurance, but cannot receive passports. If they are out of the country for prolonged periods, they can lose their residency status. Unlike citizens, they cannot automatically transfer their status to their children.
The Knesset's Interior Committee discussed the matter last year, following an accumulation of requests to reinstate citizenship. Interior Ministry officials confirmed to the committee that such a policy exists. When Bedouin come to ministry offices, clerks check the population registry for records of their parents and grandparents between 1948 and 1952. These years appear significant. Between the founding of Israel in 1948 and the passage of the Citizenship Law in 1952, many Palestinians could not register with the population authority, as their communities were governed by a military administration. (More at The New Arab, Aug. 26)