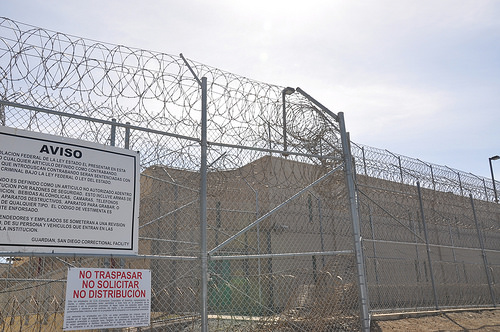 President Trump's Aug. 25 pardon of former Maricopa County sheriff Joe Arpaio is a clear signal that constitutional and human rights violations are to be rewarded, not punished, under his administration. A federal judge found Arpaio guilty of criminal contempt last month, for violating a court order in a racial profiling case and continuing his immigration patrols that discriminated against Latinos. In his announcement, Trump said that "Arpaio's life and career…exemplify selfless public service." He cited Arpaio's army time and his tenure as the Drug Enforcement Administration's Arizona chief before concluding: "In 1992, the problems facing his community pulled Arpaio out of retirement to return to law enforcement. He ran and won a campaign to become Sheriff of Maricopa County. Throughout his time as Sheriff, Arpaio continued his life's work of protecting the public from the scourges of crime and illegal immigration. Sheriff Joe Arpaio is now eighty-five years old, and after more than fifty years of admirable service to our Nation, he is worthy candidate for a Presidential pardon."
As speculation about an imminent Arpaio pardon mounted, constitutional law expert Martin H. Redish in the New York Times warned that the move would put Trump "in uncharted territory," marking the first time presidential pardon power has been used in a case concerning constitutional rights.
The sheriff was convicted of violating constitutional rights, in defiance of a court order involving racial profiling. Should the president indicate that he does not think Mr. Arpaio should be punished for that, he would signal that governmental agents who violate judicial injunctions are likely to be pardoned, even though their behavior violated constitutional rights, when their illegal actions are consistent with presidential policies.
We aren't so optimistic about Redish's assessment that the pardon could be challenged in court as transgressing constitutional rights. But we certainly hope someone will try. And fast. The Washington Post today runs this alarming headline: "Arpaio, 85, hints at return to politics after pardon from Trump."
Shortly after receiving a pardon from President Trump, former Arizona sheriff Joe Arpaio hinted to local reporters he might return to politics.

Arpaio told the Associated Press he wouldn't rule out running for office again, saying he would be "very active" politically, even at age 85. He had the same message for the state's largest newspaper.

"I told my wife I don't want nothing to do with politics, but now I've got to rethink that," Arpaio told the Arizona Republic. "I think I've got a big political message to get out."
Recall that last November, it was reported that Arpaio had been short-listed by Trump as his choice for secretary of Homeland Security—which would have put the man who ran detainment camps in Phoenix in charge of all federal border and immigration enforcement. This post is once again empty now that John Kelly has been transferred to White House chief of staff. We don't wish to appear alarmist, but remember that you read it here first.