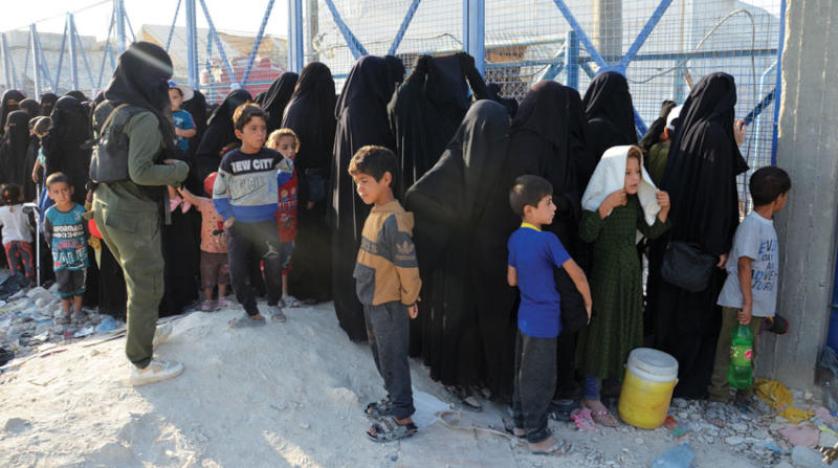 Iraq has taken in 192 families from Syria's al-Hol camp that houses persons accused of having links to the Islamic State (ISIS), an Iraqi member of parliament told the Kurdish Rudaw news agency on Nov. 12. A total of 780 individuals were returned to Iraq and will be placed in al-Jadaa Center for Community Rehabilitation in Nineveh province, acording to the report. The MP said the families will stay in al-Jadaa camp until they are given clearance from the Interior Ministry to return to their homes and issued identification documents.
Al-Hol camp is located in northeast Syria's Hasaka province and houses over 50,000 supposedly ISIS-linked persons. The group of Iraqis who left the camp on Nov. 11 traveled in buses with heavy security measures in place, according to the UK-based war monitor Syrian Observatory for Human Rights (SOHR). To date, Iraq has repatriated a total of 1,559 families, numbering 6,987 individuals, to al-Jadaa from Syria. The majority originally come from Iraq's western Anbar province. Over half of the people in al-Jadaa camp are female, and well more than half are under 18 years of age.
The repatriation of ISIS-linked citizens has sparked opposition in Iraq, with tribes unwilling to accept and welcome people accused of association with the extremist group.
Iraq has also brought home men accused of having fought for ISIS. Foreign Minister Fuad Hussein told US officials in June that Baghdad had returned some 3,000 former ISIS fighters who had been detained in Syria. Most have been put on trial. The fighters had been held by the Kurdish-led Syrian Democratic Forces (SDF), which oversees the camp at al-Hol.
Photo: SOHR