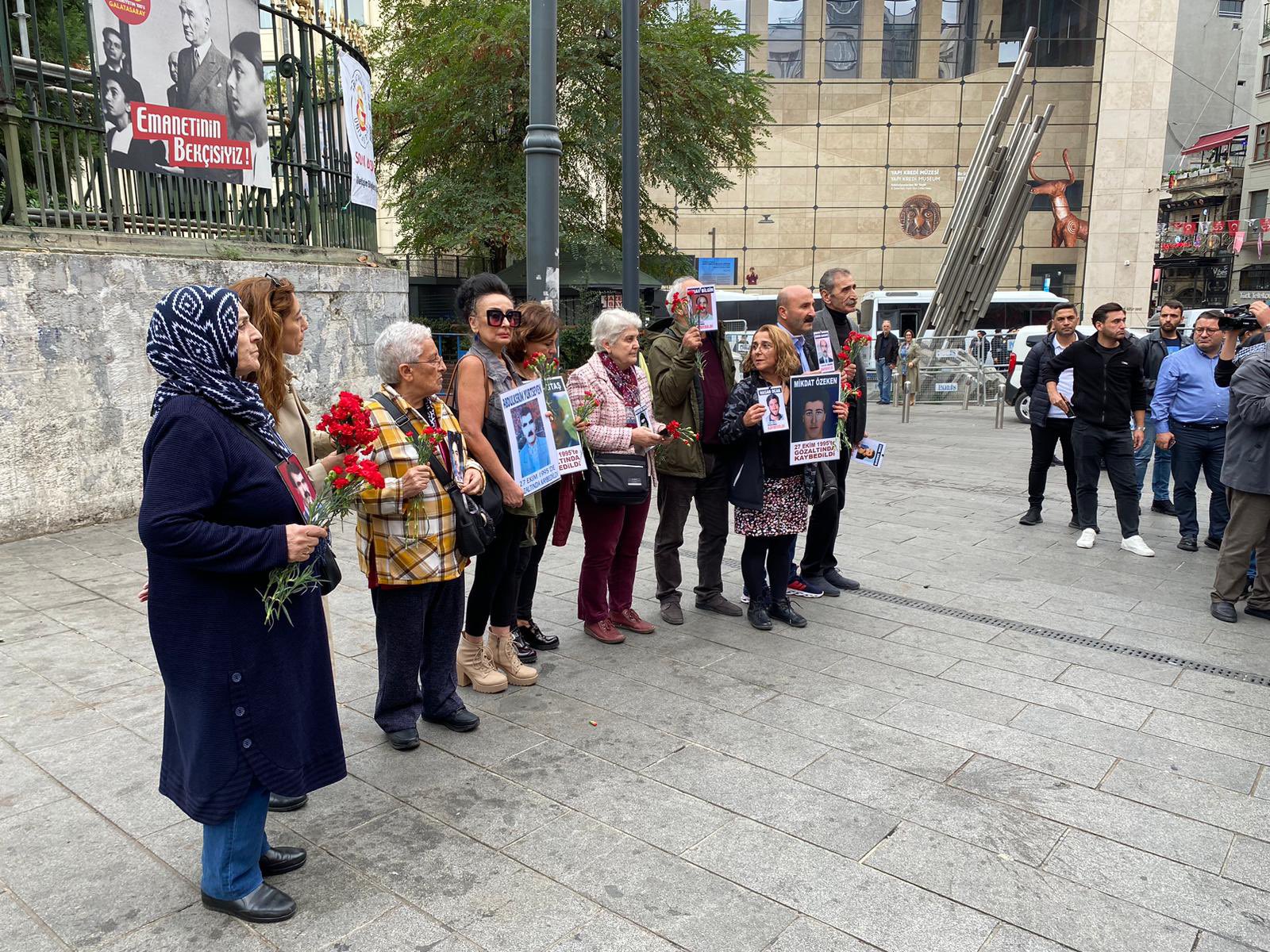 A group of Turkish mothers whose sons and daughters were forcibly disappeared in the 1980s and '90s held a public vigil in Istanbul without police interference Nov. 11. This marked the first time the "Saturday Mothers" group has been allowed to proceed with such an event since police dispersed their last gathering in August 2018. The group's vigils had persisted for nearly three decades. The vigil was resumed after Turkey's Constitutional Court ruled earlier this year that suppression of the event violated participants' rights.
The group's statement upon resumption of the protests read:
On #SaturdayMothers972Weeks, we made our statement and left our carnations in Galatasaray [Square] for the first time since the 700th week. We will not give up searching for Abdülkerim Yurtseven, Mikdat Özeken, Münür Sarıtaş and all our missing people and demanding that the perpetrators be tried and punished.
According to a 2022 report (PDF) from the World Organisation Against Torture (OMCT), enforced disappearance is used as a weapon of state repression in Turkey. The OMCT said:
At least 1,352 people have disappeared since the military coup in 1980 in Turkey. Enforced disappearances in custody, unidentified murders and abductions are routinely used as ways to silence opposition. Human rights defenders and relatives of the disappeared are fighting against impunity and for the truth to be revealed.
From Jurist, Nov. 12. Used with permission.
See our last report on the crackdown on political opposition in Turkey.
Photo via Twitter