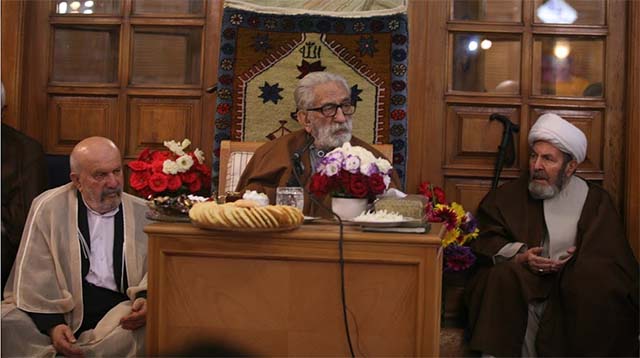 The Dec. 24 death of 92-year-old Noor-Ali Tabandeh, also known as Majzoub Ali Shah, leader of Iran's Gonabadi Sufi order, apparently prompted the regime to take pre-emptive measures against a fresh outbreak of protests. Radio Farda (linked to the US State Department) noted than a local activist reported on Twitter after the passing of the Sufi leader, that "riot police in armor who are equipped with batons, firearms and tear-gas have completely taken over all the streets leading to Zartosht Street," where the hospital he was held is located. Tabandeh was a harsh critic of Velayat-e Faqih (Guardianship of Islamic Jurists), the system by which Iran's orthodox Shi'ite religious establishment has final say over all laws. He had been under effective house arrest since February 2018, when a wave of protests by Gonabadi dervishes against persecution of their Order (including blocking of its websites) led to hundreds of arrests. Since Tabandeh's death, his followers on social media have been speculating that he was poisoned by the authorities.
Tensions have been high in Iran since nationwide protests over economic grievances broke out in November. On Dec. 25, authorities restricted mobile internet access in several provinces in response to online calls for new demonstrations.
On Dec. 20, a panel of UN human rights experts released a statement calling on Iranian authorities "to release all individuals arbitrarily detained and mistreated during recent protests," and expressing concern over the hundreds who have been killed in repression since the November outbreak. Official sources indicate that at least 7,000 protesters were arrested, with thousands still in detention.
"Reports suggest that detainees are being tortured or are suffering other forms of ill-treatment, sometimes to extract forced confessions," the statement said. "Some are also reportedly being denied medical treatment, including for injuries caused by the security forces' use of excessive force, and are being held in overcrowded detention centres. Some are being held incommunicado or subjected to enforced disappearances."