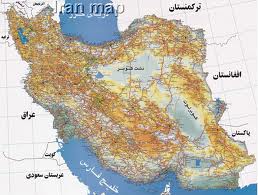 The US Department of the Treasury issued new sanctions against Iran on May 17. The new sanctions target two individuals, Mohammad Ibrahim Bazzi and Abdallah Safi al-Din. Both of them have been identified as Specially Designated Global Terrorists (SDGTs). Bazzi has been identified as a financier for Hezbollah, and Safi al-Din has been identified as Hezbollah's representative to Iran. The Treasury Department stated that the sanctions "show the convergence of Iran's support for terrorism with many facets of illicit criminal activity, including narcotics trafficking." The sanctions come after President Trump's decision to leave the Iranian nuclear deal last week and to begin reimposing sanctions against Iran.
These sanctions are in addition to the sanctions placed against Valiollah Seif, the governor of the Central Bank of Iran, and Ali Tarzali, the assistant director of the International Department at the Central Bank of Iran, which were issued the previous. Sanctions against Seif and Tarzali were imposed after they also were designated as SDGTs due to moving millions of dollars for the Islamic Revolutionary Guard Corps-Qods Force (IRGC-QF).
Iran previously placed sanctions against 15 US companies in March 2017 in retaliation for sanctions the US placed on China, North Korea and United Arab Emirates for aiding Iran's ballistic missile program.
From Jurist, May 18. Used with permission.
Map: Myket.ir