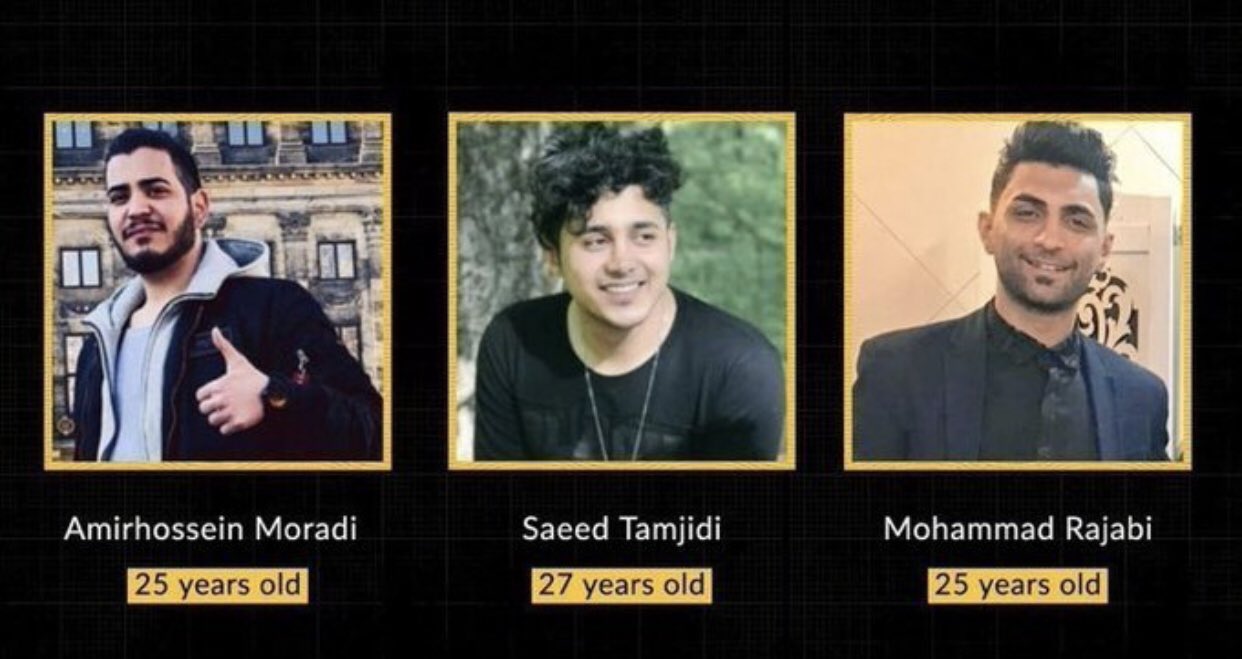 Iran's Supreme Court on July 19 suspended the execution of three men who faced charges following the November 2019 anti-government protests. The Revolutionary Court in Tehran had in February convicted the three men of moharebeh (waging war against God), and "destroying and setting fire to public property with the aim of confronting the political system of the Islamic republic," in addition to other charges. The high court confirmed their death sentences last week, citing supposed evidence on the phones of the accused that they set fire to banks, buses and public buildings during the protests. Following a request from the lawyers representing the accused, the Supreme Court has decided to review their case.
Amirhossein Moradi, Saeed Tamjidi and Mohammad Rajabi, all in their 20s, were among the demonstrators at anti-government protests that erupted on Nov. 15. The death toll from the protests has remained uncertain, but it is believed that the number is in the hundreds. UN High Commissioner for Human Rights Michelle Bachelet in December said Iran's measures in cracking down on protesters constituted "clear violations of international norms and standards on the use of force, and serious violations of human rights."
The past week saw massive outrage around Iran and the world, demanding a halt to executions in the country. The hashtag #DontExecute had been used seven million times over the course of the week. International organizations and human rights groups, including UN human rights experts, Amnesty International and Human Rights Watch, had condemned the court's decision and demanded quashing of the death sentences.
Iran, which already ranks second in the world in terms of the number of executions, has only continued to escalate its use of death penalty, especially against protesters, dissidents and members of minority groups. The accused men's lawyers hope that the verdicts will be overturned, a process that could take months.
From Jurist, July 21. Used with permission.
Note: The charge of moharebeh has been repeatedly used against members of ethnic minorities such as Ahwazi Arabs, other Sunnis, and Kurds. These were the first such charges to emerge from last November's protests.
Image via Twitter