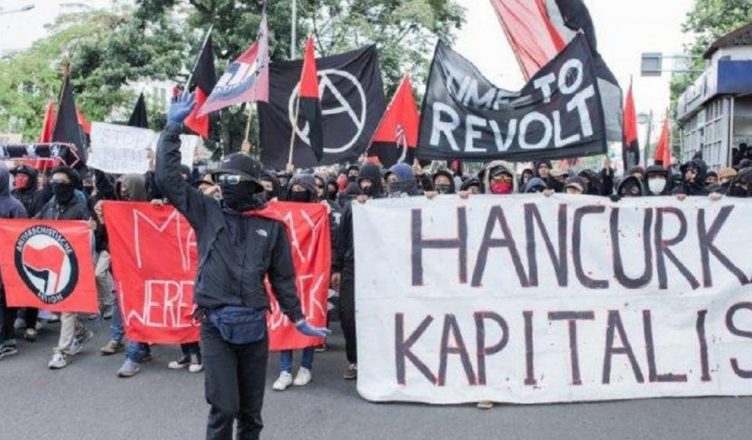 Indonesia's President Joko Widodo was sworn in for a second term Oct. 20 amid an official ban on protests, and Jakarta's streets flooded with 30,000 police and military troops. The inauguration was preceded by a wave of mass protests in September, mostly led by students. The demonstrations were sparked by a new law that weakens Indonesia's anti-corruption agency, and another that instates such moralistic measures as a ban on extramarital sex—the latter a play to cultural conservatives who accuse Widodo of being insufficiently Muslim. But protesters' anger was also directed at plans for a tough new criminal code, at troops mobilized to put down the unrest in Papua region, and at the failure to stem forest fires in Sumatra and Borneo that are causing toxic haze across Southeast Asia.
In the prelude to the inauguration, at least 40 suspected militants were arrested across eight provinces by the elite counterterrorism squad, Densus 88. On Oct. 10, the security minister, Gen. Wiranto (accused of having overseen atrocities in East Timor), was wounded in a knife attack in Banten province. The local ISIS afiliate, Jemaah Anshorut Daulah (JAD), has been named in the attack.
Widodo's election in April also came amid a wave of popular protest over economic insecurity, again led by students but also joined by labor unions and radicalized anarchist youth. The increasing hegemony of the "gig economy" was a key grievance in protests that mobilized Uber drivers and other informal workers.
Widodo's challengers in the election was a veteran army officer also accused of human rights violations, Lt. Gen. Prabowo Subianto, who initially refused to recognize the results of the poll. Subianto, who is accused in the abduction and torture of activists in the 1998 protests that brought down dictator Suharto, has now been appointed Widodo's defense minister.
In another move taken in response to the growing unrest, Widodo's Communications & Information Ministry announced that it will restrict social media access during "emergency situations." (BBC News, Reuters, Channel News Asia, VOA, It's Going Down, Anarchist Communist Group, Today, Singapore, The Guardian, Foreign Policy, Jakarta Post)
Photo: Anarchist Communist Group