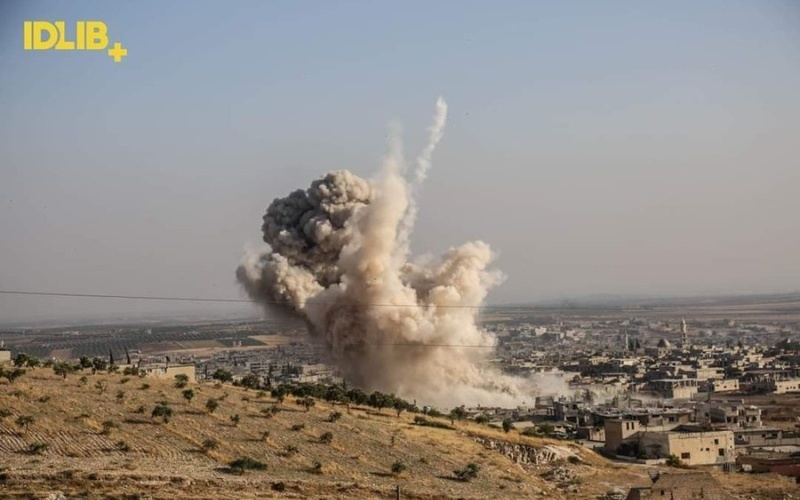 Russia and the Assad regime have resumed attacks on opposition-held northwest Syria, breaking a four-day pause declared by Damascus. Russian and regime forces, whose spring offensive shattered a "demilitarized zone" announced last September by Moscow and Turkey, again began bombing and shelling both rebel positions and civilian areas Aug. 5. The regime's military said four days earlier that it was halting operations, which have killed more than 700 civilians and wounded more than 2,200 since late April, while it gave an ultimatum to anti-Assad forces to withdraw from the 20-kilometer "demilitarized zone" through Idlib and northern Hama province. As the new air-strikes were launched, an army statement said: "The agreement to a truce was conditional… This did not happen… We resume our military operations against terrorist organizations."
The Russian military additionally stated that anti-Assad forces had fired missiles on Russia's main air-base, Khmeimim in western Syria.
Among the areas attacked was the "ghost town" of Khan Sheikhoun, in southern Idlib province, site of the 2017 chemical attack. Areas of northern Hama such as Latiminah and Kafrzita were also struck. Bombing likewise resumed on Kabani, the hilltop town in northern Latakia province which is a gateway to Idlib, and the site of repeated regime failures since early May.
Damascus claimed that both that the Turkish-backed National Liberation Front and Islamist bloc Hayat Tahrir Sham (HTS) had continued to attack regime positions.
From EA Worldview, Aug. 6
Photo via EA Worldview