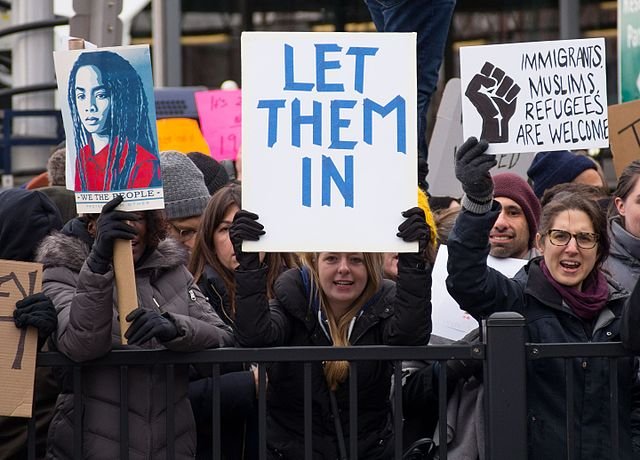 A judge for the US District Court for the District of Columbia ruled Aug. 2 against the Trump administration's ban on asylum requests for people who illegally cross the border. The Trump administration issued the rule in late 2018, prohibiting migrants from applying for asylum except at legal US ports of entry. The rule was created in response to a presidential proclamation issued last November. The plaintiffs sought summary judgment to have this rule declared illegal under the Immigration & Nationality Act. They also argued the rule was improperly imposed under terms of the Administrative Procedures Act. They additionally asked for a class of asylum-seekers to be certified in the case. The government challenged each of these, arguing that the plaintiffs lack standing to sue, fail on the merits, and that the court should not certify a class. The judge held that the rule is illegal under the Immigration & Nationality Act and certified a class for the plaintiffs.
District Judge Randolph Moss wrote: "[A]liens have a statutory right to seek asylum regardless of whether they enter the United States at a designated port of entry, and defendants may not extinguish that statutory right by regulation or proclamation."
This ruling follows the Supreme Court's refusal of an administration request to enforce the asylum ban last December.
From Jurist, Aug. 5. Used with permission.
Additional material from CNN.
Note: This was one of the Trump administration's several moves to discourage asylum-seekers, some of which remain pending in the courts.
Photo: Wikimedia Commons