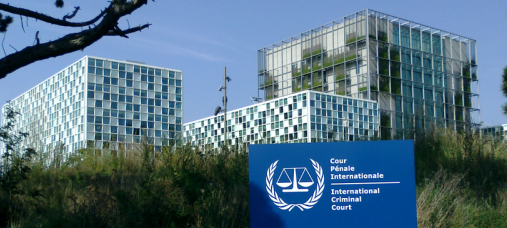 The International Criminal Court (ICC) is seeking the arrest of Russian President Vladimir Putin in connection with the forced deportation of Ukrainian children, according to a statement released by the court March 17. The ICC Pre-Trial Chamber II also issued a warrant for the arrest of Maria Lvova-Belova, the Russian Commissioner for Children's Rights. Both stand accused of the war crimes of unlawful deportation and transfer of children from occupied territories of Ukraine into Russia.
While Ukraine is not a party to the Rome Statute, which established the ICC, the country accepted the ICC's jurisdiction for the purposes of "identifying, prosecuting, and judging the perpetrators and accomplices of acts committed in the Territory of Ukraine since 20 February 2014." (Jurist)
A new report released one day earlier by the UN Independent International Commission of Inquiry on Ukraine found that Russian forces have conducted "indiscriminate and disproportionate attacks" against civilians in violation of international humanitarian law. The commission described the people of Ukraine as living under "a climate of unbearable uncertainty and fear," and urged further investigation and accountability.
The commission found that Russia's invasion of Ukraine amounts to an act of aggression. The commission also identified numerous violations of human rights and international humanitarian law committed by the Russian forces during the hostilities and occupation of Ukraine. The report found that many of these amount to war crimes, including willful killings, unlawful confinement, torture, rape, sexual and gender-based violence as well as unlawful transfers of detainees and children in Russian-controlled areas of Ukraine.
The commission also noted that "in a limited number of cases" Ukrainian forces have been responsible for violations of human rights and international humanitarian law, including some that may qualify as war crimes. (Jurist)
In addition to the ICC and UN Human Rights Council, the European Union and Ukrainian judicial authorities have also opened investigations into possible war crimes in Ukraine, amid growing international support for a special tribunal to try Russian officials.
Photo: OSeveno/WikiMedia