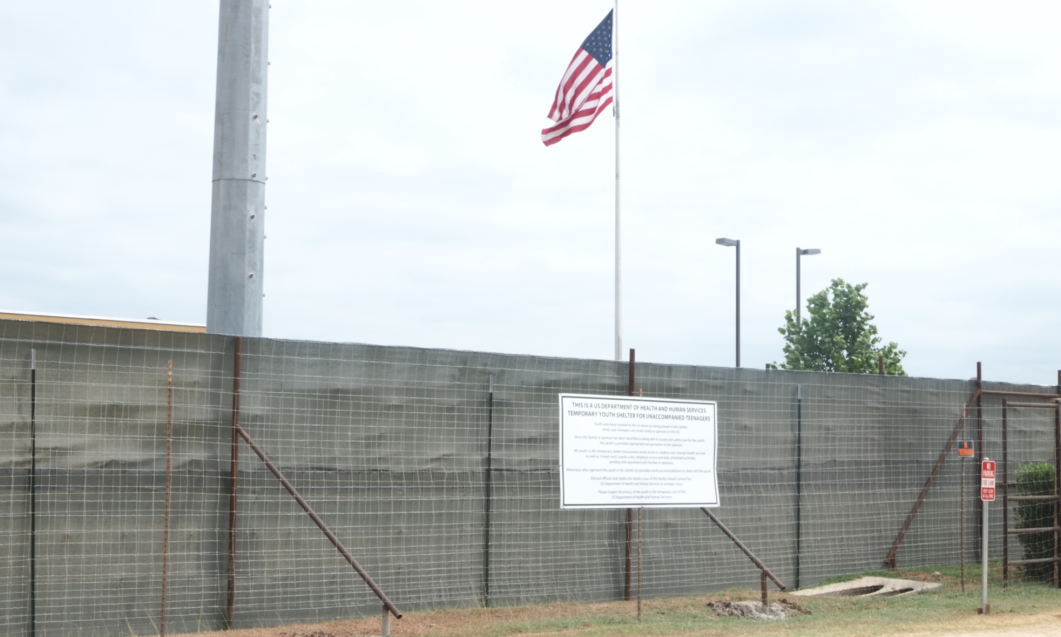 More than 170 members of the House of Representatives are demanding that the Department of Homeland Security carry out an immediate investigation into claims of "mass hysterectomies" at an Immigration & Customs Enforcement facility in Georgia. The allegations stem from a whistleblower complaint filed by advocacy group Project South on behalf of Dawn Wooten, a nurse who formerly worked full-time at the Irwin County Detention Center. She was demoted in July, she believes, out of retaliation for raising concerns about COVID-19 within the facility. "We are horrified to see reports of mass hysterectomies performed on detained women in the facility, without their full, informed consent and request that the Office of the Inspector General (OIG) conduct an immediate investigation," a bloc of Democratic lawmakers wrote in the Sept. 15 letter.
The Irwin County Detention Center (ICDC) is operated by LaSalle Corrections, a private prison company. The complaint was filed with the DHS Inspector General by the groups Project South, Georgia Detention Watch, Georgia Latino Alliance for Human Rights, and the South Georgia Immigrant Support Network.
Multiple women came forward to tell Project South about what they perceived as the inordinate rate at which women in ICDC were subjected to hysterectomies—a surgical operation in which all or part of the uterus is removed. Additionally, many of the immigrant women who underwent the procedure were reportedly "confused" when asked to explain why they had the surgery, with one detainee implicitly likening their treatment to that of prisoners in Nazi concentration camps.
"Recently, a detained immigrant told Project South that she talked to five different women detained at ICDC between October and December 2019 who had a hysterectomy done," the complaint states. "When she talked to them about the surgery, the women 'reacted confused when explaining why they had one done.' The woman told Project South that it was as though the women were 'trying to tell themselves it's going to be OK.'"
"When I met all these women who had had surgeries, I thought this was like an experimental concentration camp. It was like they're experimenting with our bodies," the detainee said.
Responding to claims, Denise Bell, researcher on refugee and migrant rights at Amnesty International, said: "The reports of hysterectomies performed on women detained in Irwin County without their full consent are deeply alarming. According to the report, some women were reportedly unsure why the procedure was performed, or they were not fully informed of what procedures would be performed on them."
She emphasized that "forced sterilization can constitute a crime against humanity under international law."
Bell concluded: "No one should be sterilized without their full consent, and people should be not be detained for seeking asylum. As a first step, Congress and the DHS must both urgently investigate these allegations. These horrifying allegations demonstrate that the abusive practice of immigration detention in the United States cannot be continued. We renew our call to the administration to free people in immigration detention." (Law & Crime, Law & Crime, Amnesty International)
Photo via Texas Impact