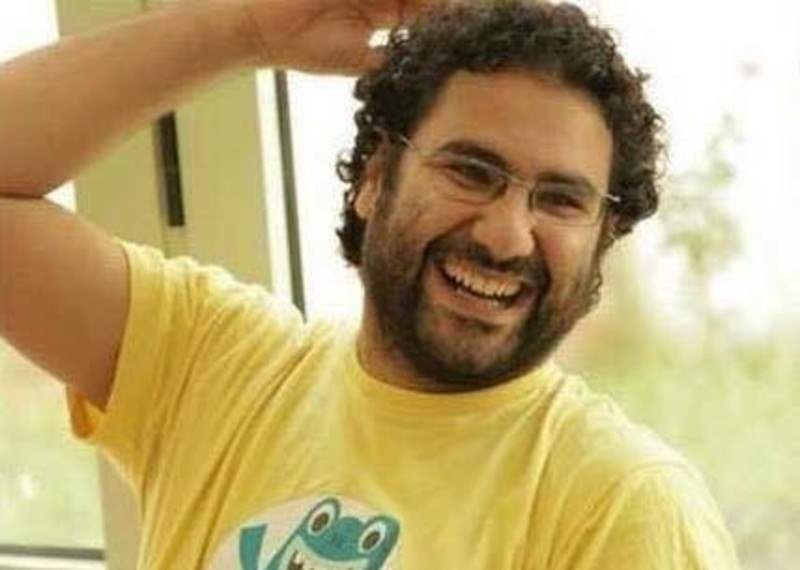 Alaa Abdel Fattah, a leading Egyptian pro-democracy activist, was released from prison on March 29 after serving a five-year sentence, according to his family and lawyer. Fattah was a leading voice among young Egyptians in the uprising of 2011, which ousted president Hosni Mubarak from power after a 30-year period of rule. A prominent blogger and software engineer, he was once described by authorities as "the icon of the revolution."
Fattah was arrested in November 2013 on charges of organizing an illegal protest against military trials and assaulting a police officer. Egyptian security forces raided his house after the protest, beat up his wife and confiscated his laptop, but he was not there. He later turned himself in. Evidence including mobile phone records which showed that he was not at the protest was discounted at trial.
He was also convicted after participating in a 2013 demonstration following the Egyptian military's removal of the country's first democratically elected president, Mohamed Morsi. This convictioncame among a crackdown on supporters of Morsi who had protested his removal, including the breaking of a sit-in in Cairo by security forces that left hundreds dead.
Fattah's release from prison will not bring him complete freedom, as he will be required to sleep at a police station each night for five years and will be under surveillance. While he was in prison in 2014, Fattah's father, celebrated civil rights activist Ahmed Seif, passed away.
From Jurist, March 29. Used with permission.
Photo: Amnesty International